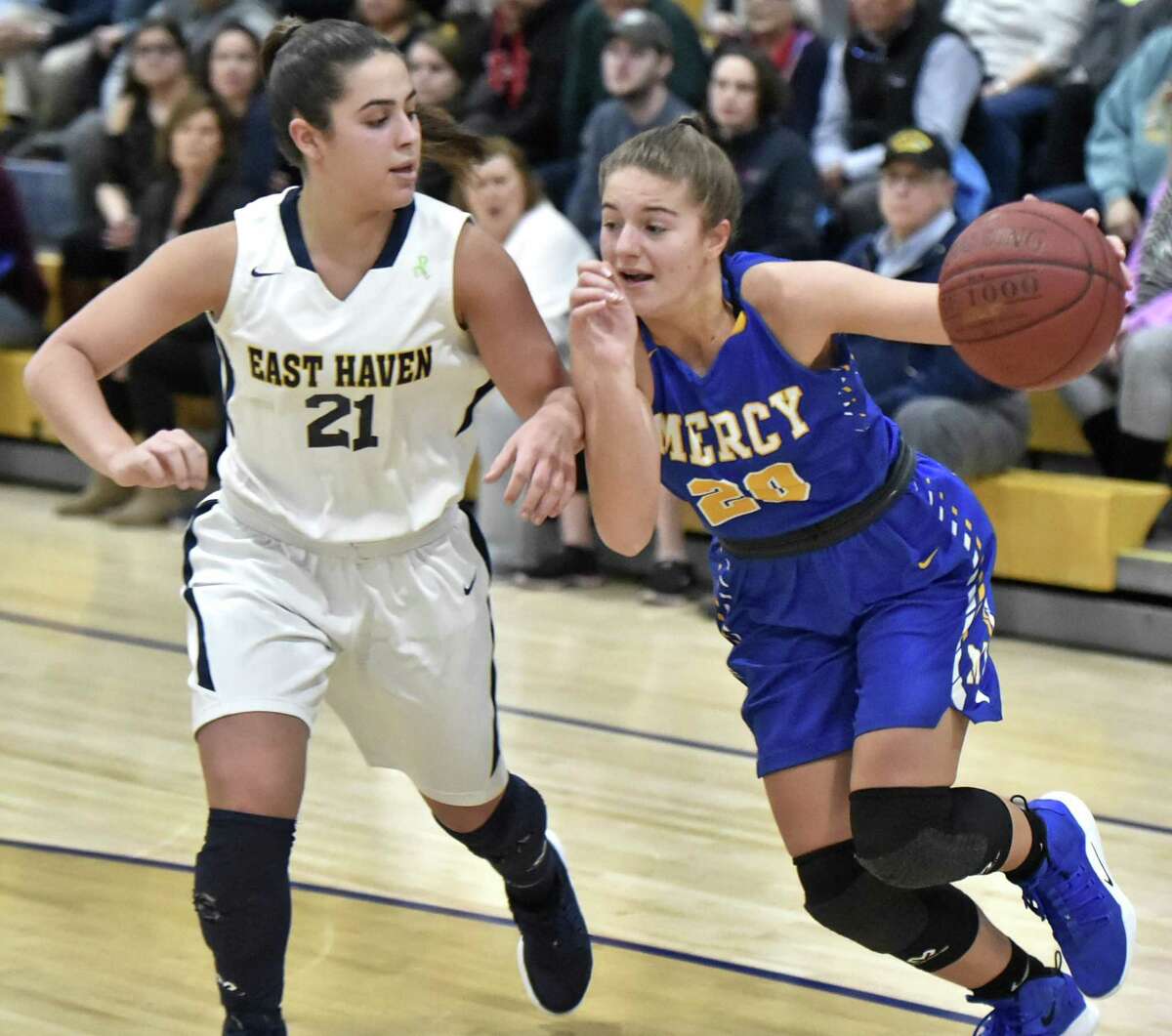 FINE PERFORMERS
Jess Kilburn, North Branford: The senior had a career-night, scoring 29 points while hauling in 21 rebounds in a 54-37 win over Haddam-Killingworth.
Kameryn King, Mercy: The senior poured in 31 points as Mercy upset East Haven 55-54.
Nikki Lukens, Rocky Hill: The senior had a double-double with 25 points and 11 rebounds leading Rocky Hill over New Britain 57-39.
Taniyah Thompson, Hamden: The senior scored 29 points as Hamden rolled over Guilford 86-33.
Fallon Andriolas, Law: The senior lit it up with 24 points as Law defeated West Haven 85-48.
Karly King, Branford: King led all scorers with 24 points in a 52-34 win over Lauralton Hall.
Kellie Nudd, Bacon Academy: In a 55-53 win over Stonington, the senior had 25 points.
Liv Robles, Sheehan: Senior scored 19 points as Sheehan knocked off Lyman Hall 58-53.
Kerry Turecek, Coginchaug: The junior guard put up 19 points in a 53-31 win over North Branford.
Tyannah Tucker, Wilbur Cross: Tucker paced Cross with 22 points in a tight 50-49 victory over Guilford.
Jessica Nelson, Stamford: The junior guard scored 18 points as the Black Knights beat Warde 38-30.