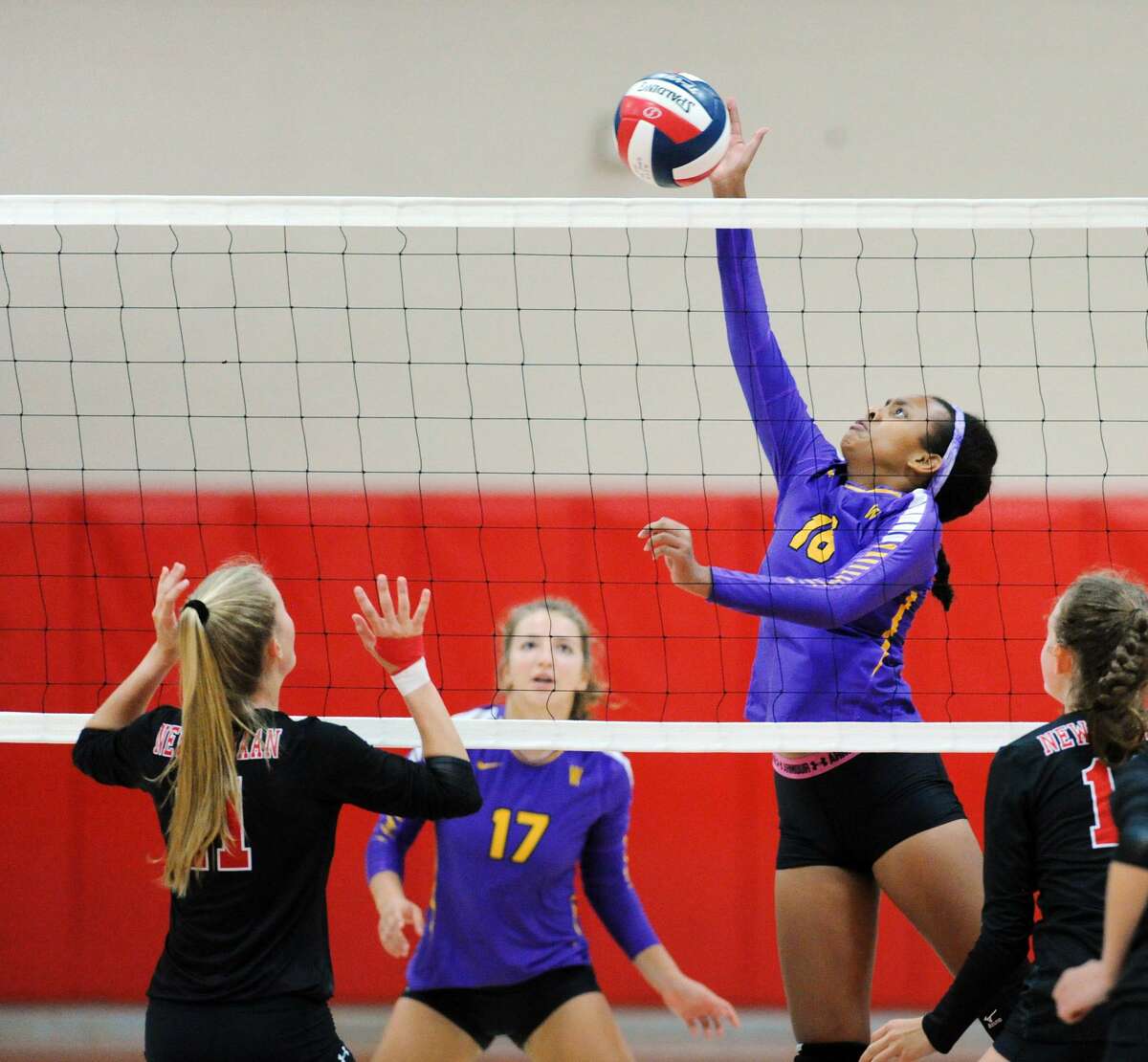 After finishing the regular season ranked No. 2 in Class LL and losing to eventual-champions Greenwich in the state semifinals, Southington looks to be on a mission to take that next step in 2018.
The Blue Knights have started the season at 5-0, including a nail-biting 3-2 victory over Masuk in their opener and wins over two Top 10 opponents this past week.
After downing No. 7 Bristol Eastern on Friday, top-ranked Southington ended No. 2 RHAM's 46-game win streak on Monday in an early-season showdown of powerhouses.
"I think our ball control has been good," Southington coach Rich Heitz said. "Our passing and our serving, and those are two key elements of the game that I think we've been doing well."
Those two battles are just half of a four-game gauntlet, with No. 4 Farmington and Glastonbury still on the docket in the next few days.
"The way our schedule is set up, we have four very difficult, formidable opponents in a row," Heitz said. "It's tough from a competitive standpoint, hopefully it gives us an idea of where we stack up later in the season."
What makes the early success even more impressive, and inherently unlikely, is that Southington graduated eight seniors from a season ago.
In fact, only four players on the Blue Knights were on the roster for their run in 2017.
"We graduated a big chunk of our offense," Heintz said. "But, we did return a lot of our defense, so we're kind of building on that where last year our offense may have been the stronger aspect of our game. There's only four players that were on the team from last year, so the bulk of it is an entirely new set of girls."
WESTHILL OPENING EYES
No. 10 Greenwich may still be the class of the FCIAC, but Westhill isn't far behind.
The Vikings have opened at 5-0 and have only dropped one set all year.
So, what's been the key to that success so far? In coach Marianna Capomolla's opinion, the lack of that one star.
The Vikings have run like a well-oiled machine early in the season, beating teams by staying mostly mistake-free and having the ability to score from anywhere on the floor.
"They just work well together," Capomolla said. "They work well together, they move well together, they cover each other, they trust each other, the defense plays together. It makes a big difference when I have the same girls returning."
BIG TEST FOR SHELTON
The Gaels returned a slew of All-SCC performers from a season ago, and the early results have been promising.
After dropping its first contest of the year 3-2 at Stamford, Shelton has rattled off five straight wins.
Friday, the Gaels will host an undefeated Amity team that eliminated them in the first round of the Class LL playoffs in 2017.
aparelli@bcnnew.com @reportedbytheAP