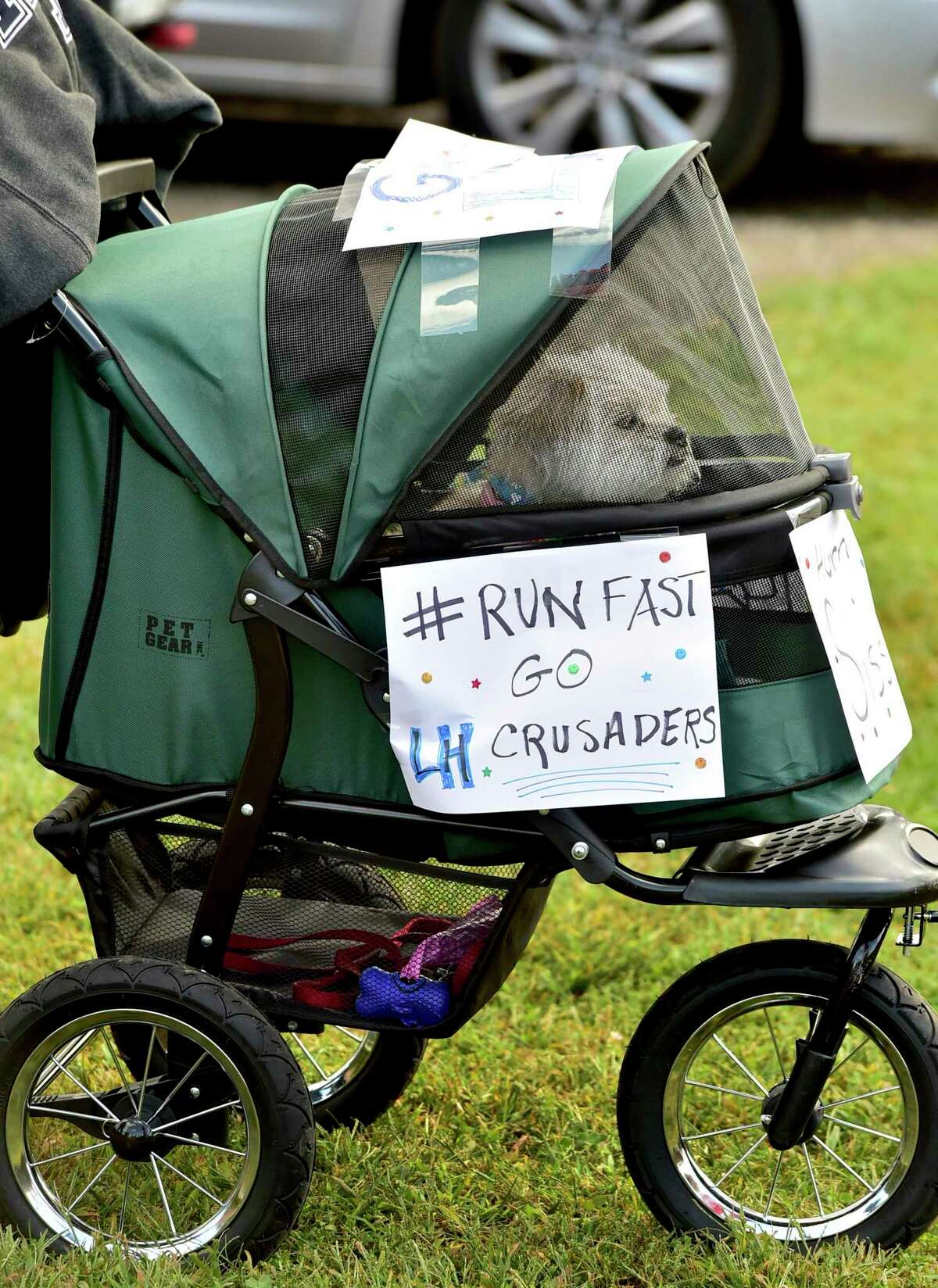 Myzel Cervera scored with 5 minutes left in regulation to help the Amity boys soccer team slip past Notre Dame-West Haven 2-1 Tuesday in a Southern Connecticut Conference game at Woodbridge.
Arian Bobi had a goal and an assist for the Spartans. Nick Vitti scored for Notre Dame.
Wilbur Cross 2, Lyman Hall 0: Lucas Rondinella and Kevin Sian both scored for Wilbur Cross in an SCC victory at New Haven. James Palomeque saved seven shots to earn the shutout.
Hamden 4, Law 1: Kobe Gordan had two goals and two assists for Hamden in an SCC home win.
Guilford 5, Career/Hillhouse 0: Cal Stephens and Evan Lemon both scored twice for Guilford (3-0-1) in an SCC home win.
Girls soccer
West Haven 1, Sheehan 0: Freshman Julia Tsakonas scored with 10 seconds left in the game to win it for West Haven in an SCC home game.
Guilford 2, Foran 0: Lily Riccio and Moira Kellaher both scored for Guilford (4-0) in an SCC win at Milford.
Shelton 8, Lyman Hall 1: Haley Oko scored four goals for Shelton in an SCC victory at Wallingford. Caitlyn Giannini scored for Lyman Hall.
Field hockey
Shelton 5, Lyman Hall 4 (OT): Maeve Marks scored in overtime to give Shelton (2-1-1) the SCC win at Wallingford. Lyman Hall dropped to 2-1-1-1.
Sacred Heart Academy 2, Hamden 0: Morgan DeMattie and Mia Celentano both scored for Sacred Heart Academy in an SCC home win.
Girls cross country
Cheshire wins three: Sheehan's Elisabeth Brown set the course record at Cheshire Park with a time of 20:39 to win the 3.1-mile race. Temmate Arianna Amodio finished second (21:33).
Olivia Ferraro placed third for Cheshire (21:34), which defeated Sheehan (25-33), Branford (19-42) and East Haven (15-48).