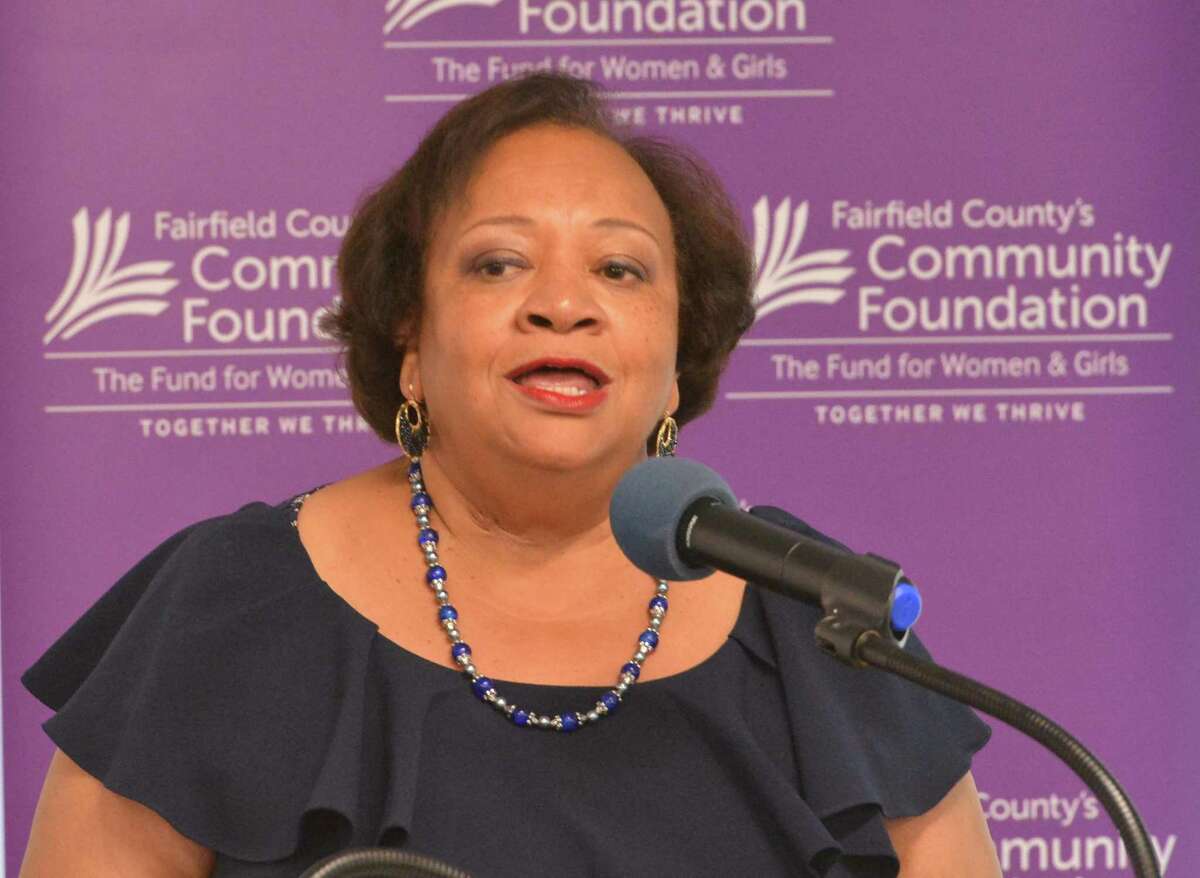 NORWALK — Domestic violence and sexual assault experts are asking sports coaches athletic directors to help in preventing sexual violence in schools across Fairfield County.
At the beginning of last year, the Fairfield County's Community Foundation Fund for Women & Girls reached out to local nonprofits, asking for help in identifying the best solutions for preventing sexual violence.
Experts from five area nonprofits came together and realized that coaches and athletic directors have significant influence over youth, who are still at an impressionable age. Coaches often serve as role models, mentors and parental figures and could influence students' goals, character and leadership skills, the group said.
The group met together at a press conference Thursday afternoon at Fairfield County's Community Foundation and emphasized the initiative will help students identify what healthy relationships look like.
Leaders of the initiative include staff from the Center for Family Justice in Bridgeport, the Center for Sexual Assault Crisis Counseling and Education in Stamford, Triangle Community Center in Norwalk, Women's Center of Greater Danbury and the YWCA in Greenwich.
The new program is called Coaches As Partners.
"If we really want to make a dent in ending this societal issue, we need to focus on prevention and education," said Meredith Gold, director of domestic abuse services at the YWCA in Greenwich. "We need to focus on prevention and education and reaching potential victims and potential perpetrators before an incident of sexual violence occurs."
Coaches As Partners will launch in January with training sessions led by staff from the organizations. The idea is to educate coaches and have them set the standard of a zero tolerance for the sexual violence continuum.
Training will empower coaches to openly talk about these issues, and become a resource for those are dealing issues related to sexual violence. They will also help those affected connect with service providers.
One in three women and one in six men experience some form of sexual violence in their lifetime, according to the National Sexual Violence Resource Center. Rape is the most under-reported crime and in 80 percent of rape cases, the victim knows the perpetrator, according to the organization.
"There's still a lot of shame and stigma around sexual violence and most of the incidents take place under a veil and in the shadows," Gold said. "We feel it is extremely important to bring these issues into the light and break down that shame and guilt survivors may feel."
But at the same time, the "Me Too" movement has empowered men and women to speak out about sexual violence and debates about the topic are becoming more prevalent, Gold added.
Juanita James, president of the Fairfield County's Community Foundation, said it's the perfect time to launch this initiative while awareness is already heightened.
Thursday's conference focused on reaching and educating men and boys. According to the Rape Abuse & Incest National Network, 90 percent of sexual assault perpetrators are male.
Gold said the group eventually intends to reach women coaches too, to create a safe space female and gender nonconforming athletes can come forward in times of crisis.
"Sexual violence is talked about as a woman's issue," said Anthony Crisci, executive director of Triangle Community Center, an LGBTQ organization in Norwalk. "That makes men and boys who have been victims of sexual violence more hesitant to talk about it."
John Marinelli is the first sports coach to publicly support the program. The head football coach at Greenwich High School said sports coaches spend more time with their team in comparison to teachers and administrators.
That time is spent in the locker room, on buses, at games, in team gatherings, he said.
"I have a bunch of boys in high school that are entering the most confusing time of their lives," he said. He believes many of his students would come to him with problems before going to their teachers or school administrators.
"Coaches need to understand their platform," and they need to understand their word carries weight, he said.
Success would be engagement of all districts, or coaches recommending trainings to friends and colleagues, said Suzanne Adam, chief operating officer at Women's Center of Greater Danbury.