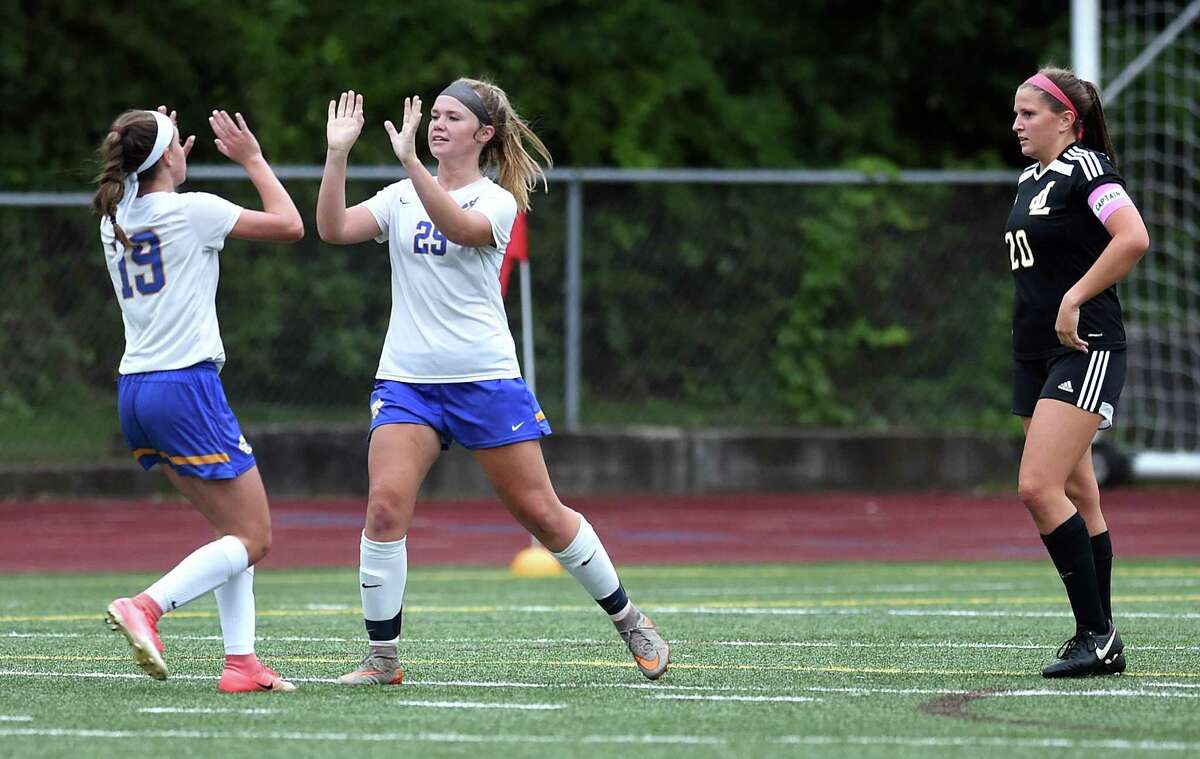 Lindsay Stevenson scored twice for the Mercy soccer team, which defeated Law 3-1 Monday in an SCC game at Milford.
Sophia Finkeldey also scored for the Tigers (6-0). Grace Wooten scored for Law (1-1-2).
Boys soccer
Morgan 4, Old Lyme 0: David Saturno had a hat trick and Zach Tuccitto added two more goals for Morgan in a Shoreline Conference win at Old Lyme.
Amity 1, Guilford 1: Hugh Medvecky's second-half goal helped Guilford earn the SCC tie at home. Mike Sousa scored for Amity.
Hamden Hall 7, Williams 1: Alex Horvath recorded a hat trick for Hamden Hall in a prep school home win.
Platt Tech 3, Amistad 2: David Oliveira scored with 3 minutes remaining to lift Platt Tech to the non-conference win at New Haven.
Dominic Lima scored twice for Platt Tech while Luis Gonzalez-Gomez scored twice for Amistad.
Field hockey
Sheehan 5, Shelton 1: Ali Villano scored twice for Sheehan (3-3) in a SCC win at Wallingford.
Mercy 1, Lyman Hall 0: Kaylie Zemke scored 55 seconds into the game for Mercy (3-3) in an SCC win at Wallingford. Lyman Hall (2-3-1) outshot Mercy 15-2.
Sacred Heart Academy 2, Morgan 0: Taylor Distie and Jianna Cohrs scored in the second half for Sacred Heart Academy (2-4) in a non-conference win at Hamden.