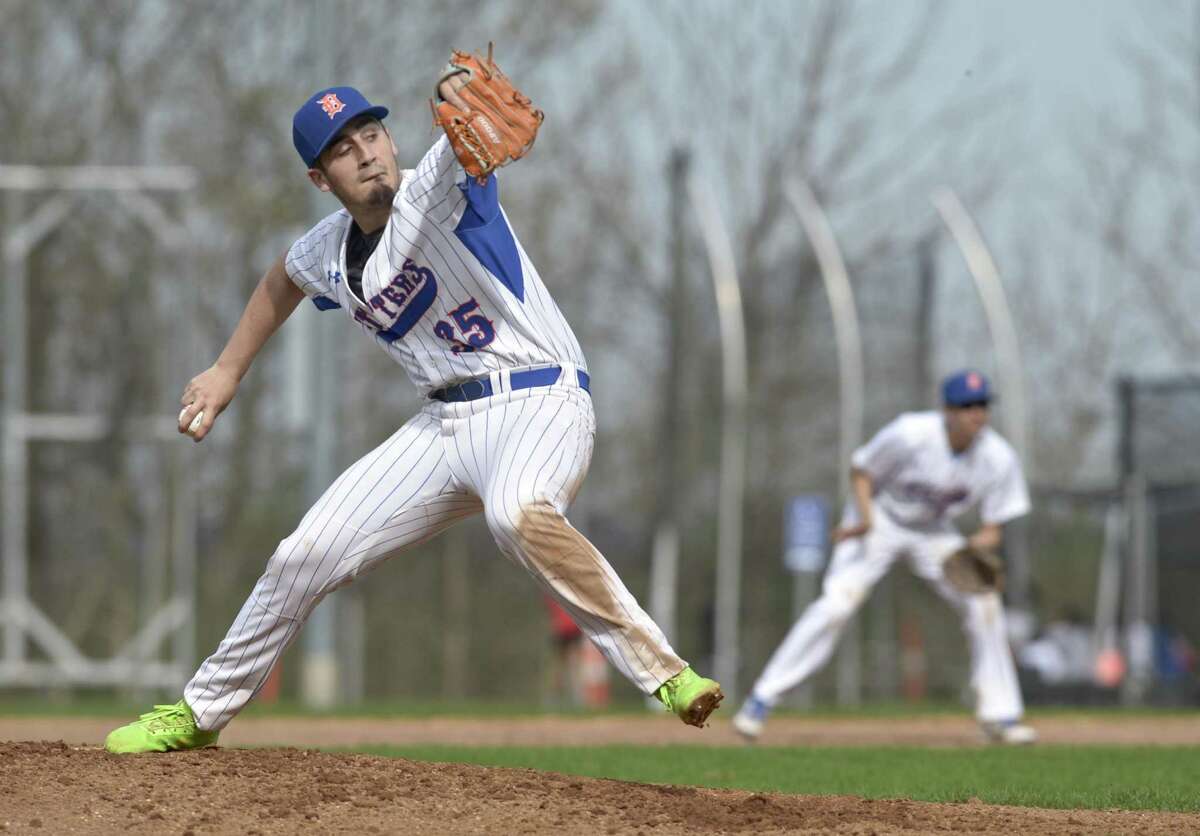 DANBURY 6, ST. JOSEPH 4
The Danbury baseball team won its fifth in a row Tuesday as three hits from Jackson Ciccone led the Hatters to a 6-4 win over FCIAC rival St. Joseph at home. Danbury jumped out to a 6-0 lead through four innings then held off a late Cadets surge.
Justin Solimine improved to 3-0 with a six-inning effort. Justin Hope had two hits for Danbury (7-3), which has leapt up the FCIAC standings over the past two weeks.
ST. JOSEPH 000 030 1 – 4 6 2
DANBURY 300 300 X – 6 10 1
Batteries: SJ–Trent Price (L), Ryan Novitski (5), and Aaron Kirby; D–Justin Solimine (W, 3-0), Justin Hope (S, 7), and Jake Matson. Highlights: SJ–Hadyn Gourley had two hits, including a triple. Jackson Ciccone had three hits. Justin Hope had two hits. Records: St. Joseph 5-3, Danbury 7-3.