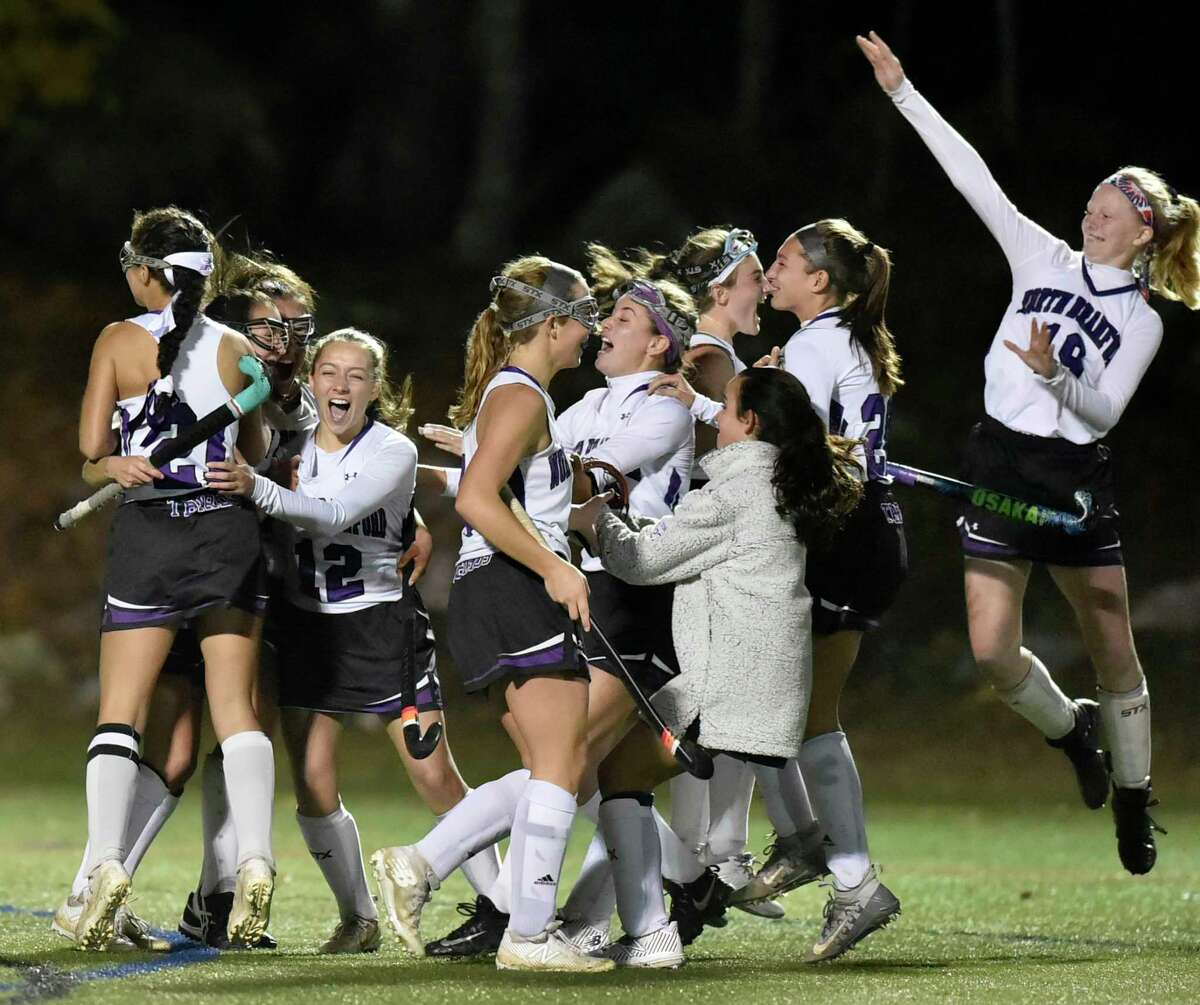 Familiar rivals get together as the North Branford field hockey team faces off with Westbrook in the Shoreline Conference tournament championship game Thursday at Indian River Complex in Clinton at 7:30 p.m., in an event that showcases some of the league's top players.
It should be noted the game was originally scheduled to start at 7 p.m. But it was moved to 7:30 p.m. when the Shoreline Conference girls soccer semifinal game between East Hampton and Morgan was moved to Indian River Complex for a 5 p.m. start.
Among the top players for the No. 2 seeded Thunderbirds are Amy Raucci, last season's Shoreline Conference Player of the Year, and Ava Galdenzi, who are the team's top scorers. Among the top players for the No.1 Knights are their top scorers Lexi Koplas and 2018 Shoreline Conference Player of the Year Avery Bauman.
During the regular season the teams met twice. Westbrook defeated North Branford 3-0 on Sept. 27 and the teams played to a 1-1 tie on Oct. 17. The tournament began in 2014 and that year North Branford won the title with a 2-0 win over Westbrook. The Thunderbirds also won the title last season (2-1 in overtime over Valley Regional). Westbrook won the Shoreline Conference title in 2016 with a 1-0 win over Valley Regional.