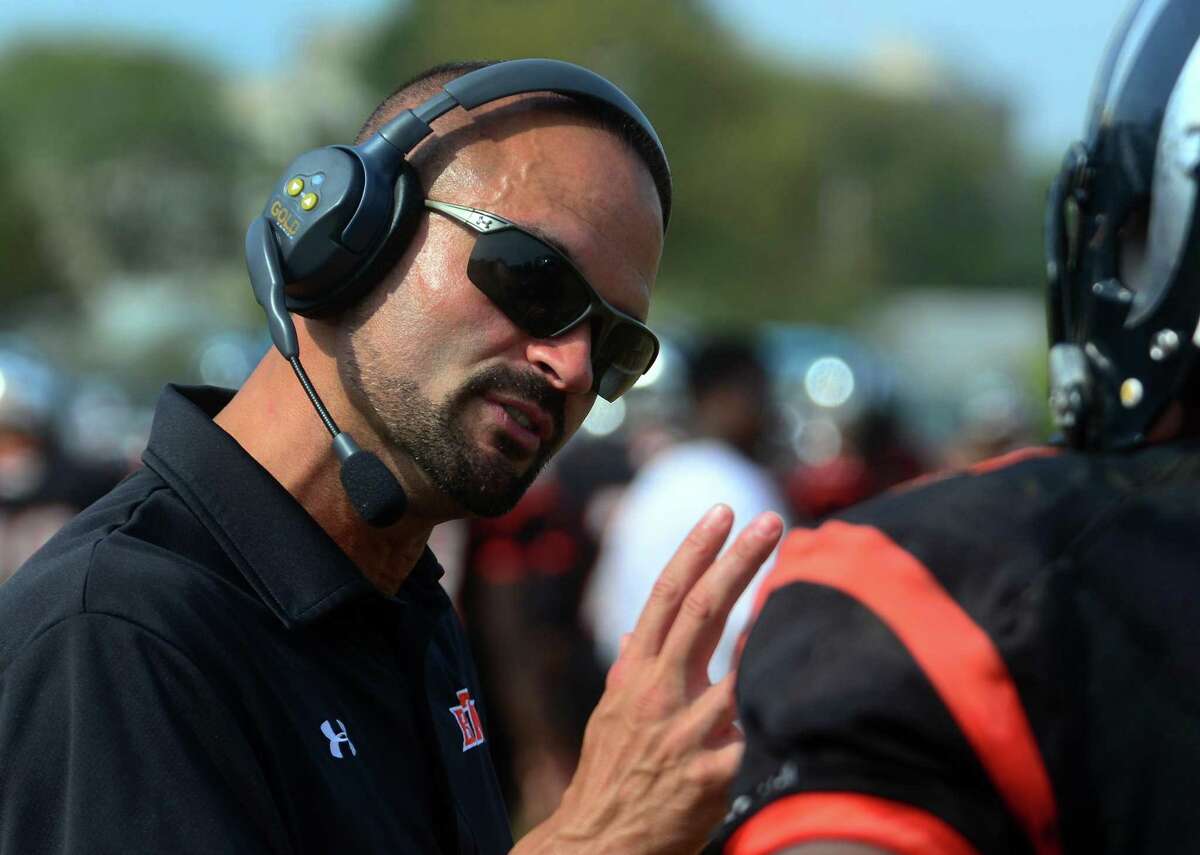 Notre Dame-Fairfield has named John Johnson as its new head football coach.
Johnson comes over from Bullard-Havens Technical High School in Bridgeport, where he spent 13 years, including the last 10 as head coach. He replaces Chris Sadler, who resigned last month after three seasons at the helm.
"He [Sadler] was able to make that program competitive on a weekly basis," Johnson said Wednesday by phone. "It's our goal now to take that program to the next level."
The Lancers haven't had a winning season since 2007 (6-4), but they made small strides under Sadler. They were 12-18 during his tenure, highlighted by a 5-5 finish in 2016.
Fortunately for the Lancers, program-building is in Johnson's DNA. When he started as an offensive coordinator at Bullard-Havens, the Tigers' program consisted of only 17 players. There were no junior varsity or freshman programs. There was no offseason training program.
Lately, however, Bullard-Havens has been one of the top contenders in the CSC (or as it is now known, the CTC). Over the last four years, the Tigers are 34-10 and have made the state playoffs three times.
"His success is pretty evident. Being there for 10 years as a head coach is what we liked," Notre Dame athletic director Rob Bleggi said. "We wanted someone with head coaching experience. That's what we needed right now."
Bleggi said there were 23 applicants for the job.