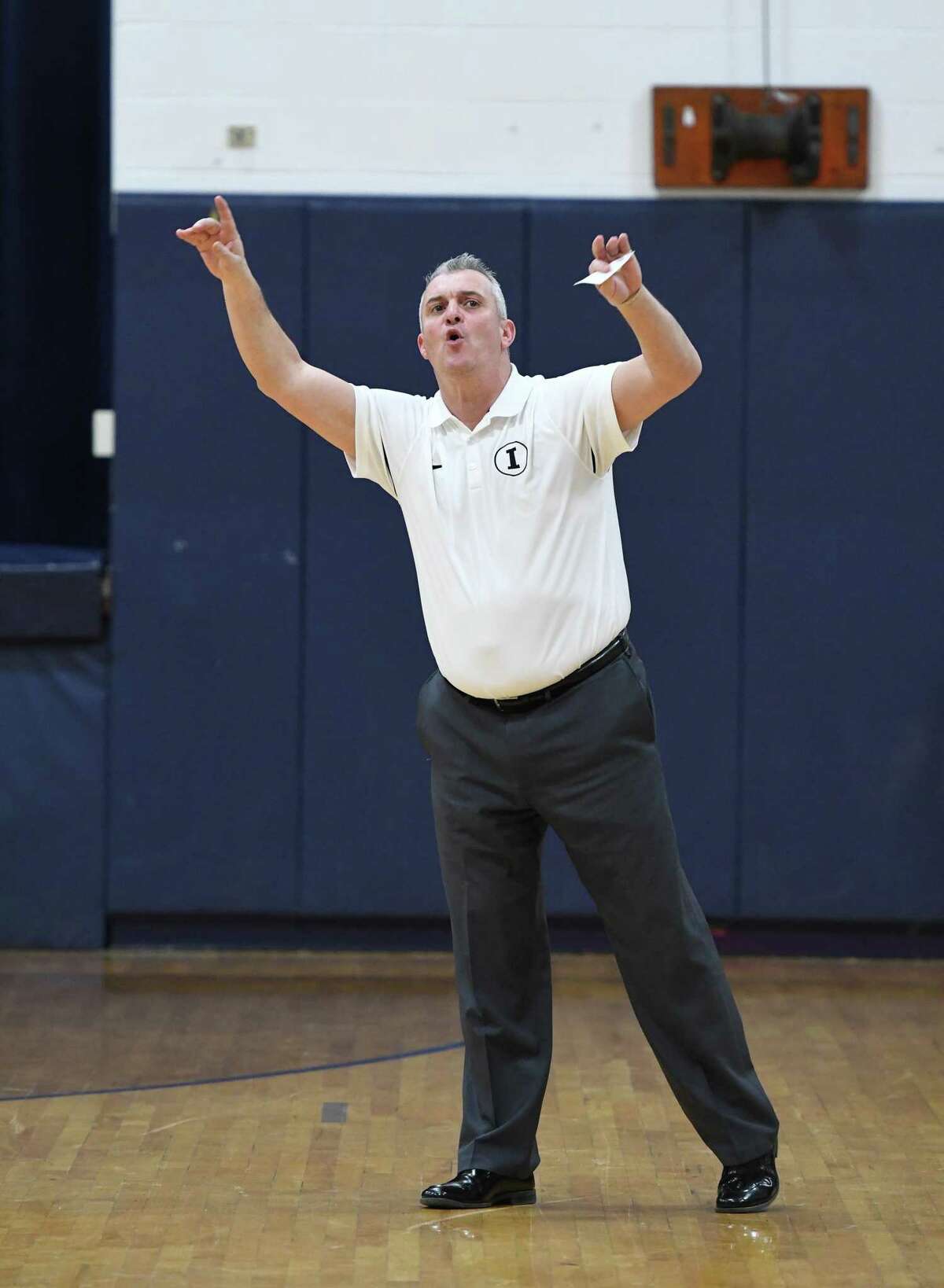 DANBURY — He didn't know he was close at all to the milestone, which made his reaction Monday night positively genuine.
Immaculate boys basketball coach Nelson Mingachos earned his 200th career win as his Mustangs rolled past Brookfield 60-40. Mike Basile (19) and Quinn Guth (18) combined to score 37 points to deliver Mingachos the win.
Mingachos began coaching the program in 2005, replacing veteran coach Bob Nelson. In that time he has claimed a trio of state championships (2012, 2016, 2018) and an SWC title (2012).
"To be honest I never have been the type of guy to look at wins and losses," Mingachos said. "I just enjoy coaching and being with the kids. … I only need 300 more to catch the great (Danbury girls coach) Jackie DiNardo."
The Mustangs are right in the championship hunt again. Immaculate improved to 15-3 and 11-0 in the SWC with just two regular- season games remaining. Next up a big one, though, as the top seed in the league will be on the line Thursday when Stratford visits.
"Obviously it's a great accomplishment and I've been fortunate enough to have unbelievable players through the years here," Mingachos said. "I'm excited to hopefully get win No. 201 against Stratford for the No. 1 seed. It's a great honor, I'm humbled, and it goes to all the kids who have come through."
The score was knotted 22-22 at the half against the Bobcats before shots began to fall for the hosts. Sean Guiry added 13 for Immaculate.
"I thought we did great in the second half," Mingachos said. "Brookfield played us real tough in the first half, shots weren't falling but then we took control of the game."