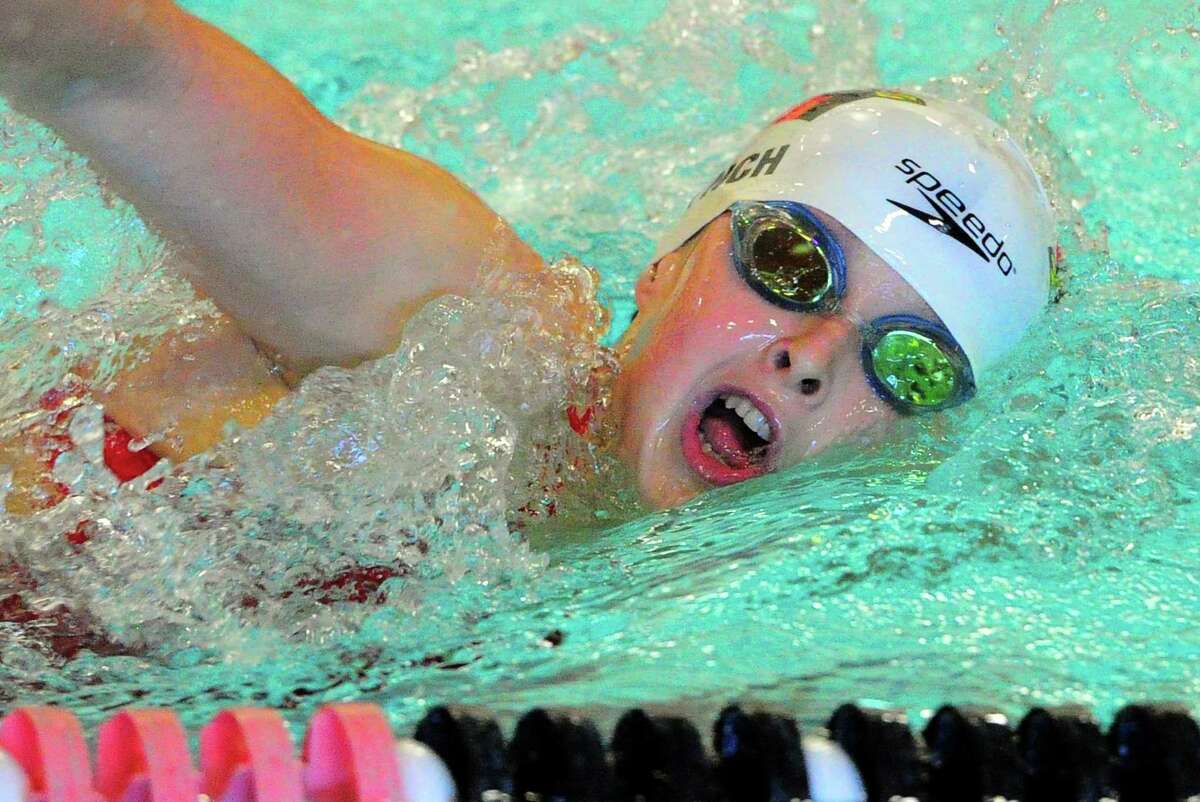 GREENWICH — Junior Meghan Lynch won two individual events and competed in a first-place relay event for the Greenwich girls swimming team in its 100-86 win over host Ridgefield on Wednesday in an FCIAC meet, featuring two premier squads in the state.
Greenwich and Ridgefield have finished 1-2 in the past four Class LL state championship meets.
The meet began with Greenwich's Sammy Ennis, Lynch, Caterina Li and Lexi de la Sierra winning the 200 medley relay in 2:04.11.
Lynch won the 200-meter freestyle in 2:06.51, followed by Ridgefield's Riley Giles (2:06.67).
Miranda Bonitatebus had a first-place finish for the Tigers in the 200 indvidual medley (2:30.31), while Greenwich's Victoria Liu was second in 2:30.61.
Hannah Seward from Ridgefield touched the wall first in the 50 freestyle (27.11) and teammate Stephanie Bishop took second (28.56).
Regina Frias gave Greenwich a winning effort on the 1-meter diving board (250.85) and teammate Saylor Kirsch took second with a score of 241.40.
Seward took top honors in the 100 butterfly (1:06.67) and Li was second with a time of 1:08.55. Bishop won the 100 freestyle in 1:01.56 and Jenna Handali of the Cardinals was the runner-up (1:02.96).
Lynch was the 400-meter freestyle winner in 4:30.34, with Giles placing second (4:35.67). The Tigers posted the top time in the 200 freestyle relay (1:55.45) and Ennis was the 100 backstroke winner (1:07.77). Li of Greenwich had a first-place finish in the 100 breaststroke.
The meet ended with Ridgefield winning the 400 freestyle relay in 4:07.23 (Giles, Bishop, Seward, Emma Levine, 4:07.23). Greenwichplaced second in 4:10.84.