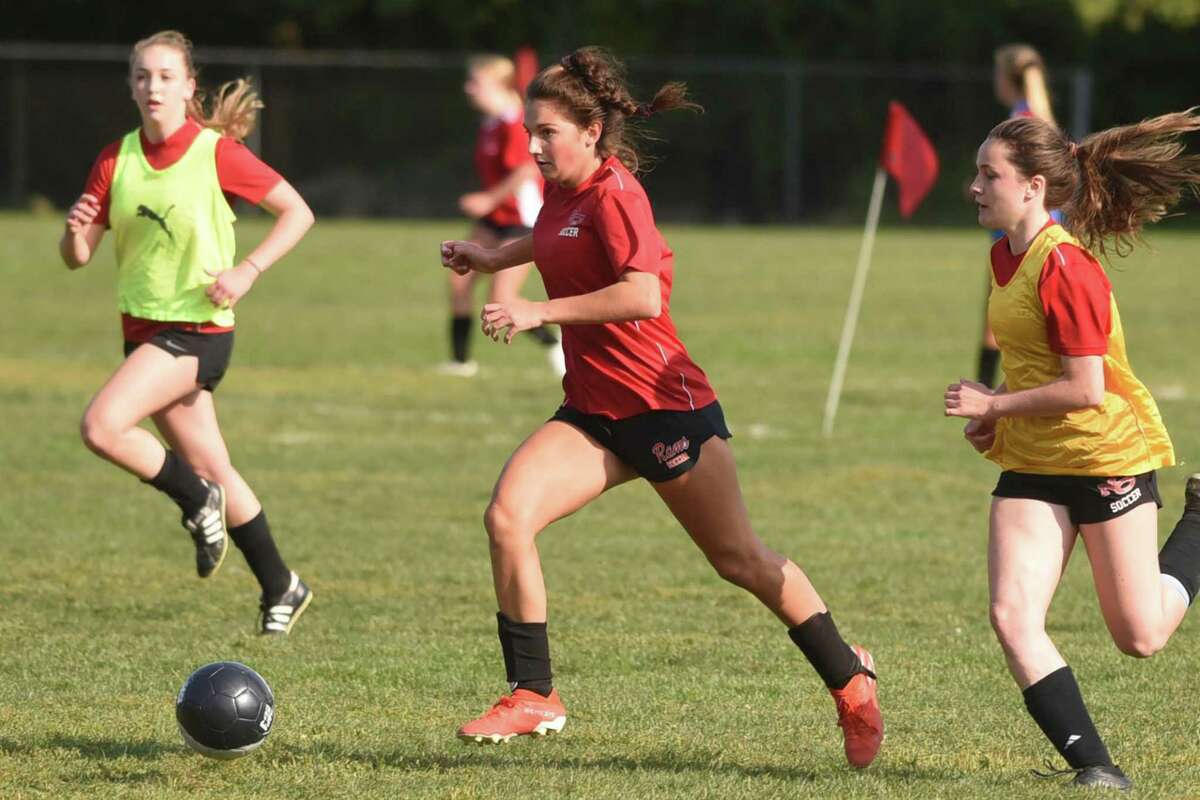 Toni Domingos, Notre Dame-Fairfield
Scored four goals in a 6-0 win over Stratford.
Claire Saunders, Thomaston
Scored three times during Thomaston's 7-0 victory over Wamogo.
Kaleigh Harden, New Canaan
Recorded a hat trick in the Rams' 5-0 win over Stamford.
Zoe Zappone, Terryville
Her hat trick helped Terryville defeat Gilbert 6-0.
Yumi Imai, Haddam-Killingworth
Scored three goals to help the Cougars beat Coginchaug 5-2.
Emily Pycela, East Haven
Scored four times in the Yellowjackets' 6-2 win over Wilbur Cross.
Ari Mullen, Hamden
Scored three goals to help Hamden defeat Lyman Hall 7-1.
Sophia Garbiel, Guilford
Scored four goals to help Guilford beat Career/Hillhouse.
OF NOTE
Last year's state champions — Glastonbury (Class LL), Guilford (L), Granby (M) and Holy Cross (S) are a combined 17-0-1 this season.