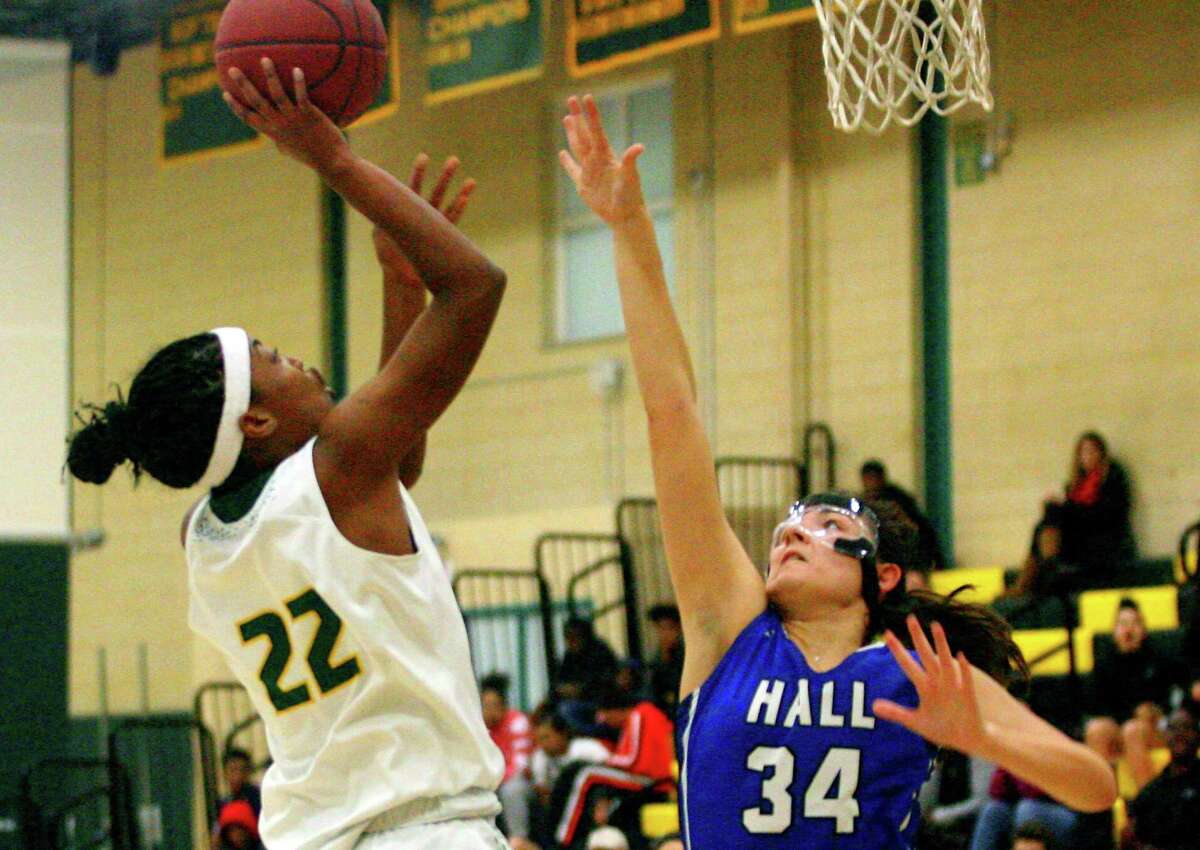 GAMES TO GO WATCH
THURSDAY
Northwest Catholic at Bacon Academy 7 p.m.: Let the holiday crossover games commence with these two out of the CCC and ECC.
Staples at Warde 2 p.m.: Two FCIAC foes with hopes of the postseason dancing in their heads.
Immaculate at Ellington 4 p.m.: Good test for Ellington out of the NCCC as it entertains Immaculate from the SWC.
FRIDAY
Pomperaug vs. Ridgefield (at Newtown) 11 a.m.: The Newtown Three's for Charity Tournament is loaded with good teams, kicking things off with these two
Norwalk at Cromwell (at Newtown) 1 p.m.: The festivities in Newton continue with a FCIAC-Shoreline showdown.
Branford vs. Law (at Foran) 12 p.m.: Day two of this holiday tournament gives us two early-season unbeatens in the SCC.
Sacred Heart at Foran 2 p.m.: Game two brings Sacred Heart from the NVL into SCC territory.
TOP PERFORMERS
Taniyah Thompson, Hamden: Thompson scored 36 points in the No. 5 Dragons 63-41 win over No. 7 Hall.
Sara Wohlgemuth, Hand: Wohlgemuth poured in a career-high 30 points for No. 6 Hand in a 58-49 victory over ECC opponent NFA.
Joniyah Bland-Fitzpatrick, New London: The freshman scored 29 points as No. 3 New London defeated No. 2 East Haven 66-63.
Sophia Araneo, Branford: Araneo put in a game-high 18 points as Branford beat Sacred Heart 47-32.
Yamani McCollough, Notre Dame Fairfield: McCullough scored 25 points as NDF handed No. 1 Mercy its second loss of the season 61-55.
Jess Kilburn, North Branford: Kilburn led the way with 17 points as North Branford beat No. 10 Coginchaug 52-46.
Alexah Potter, Cheney Tech: Potter had a double-double with 20 points and 11 rebounds as Cheney beat Innovation 43-21.