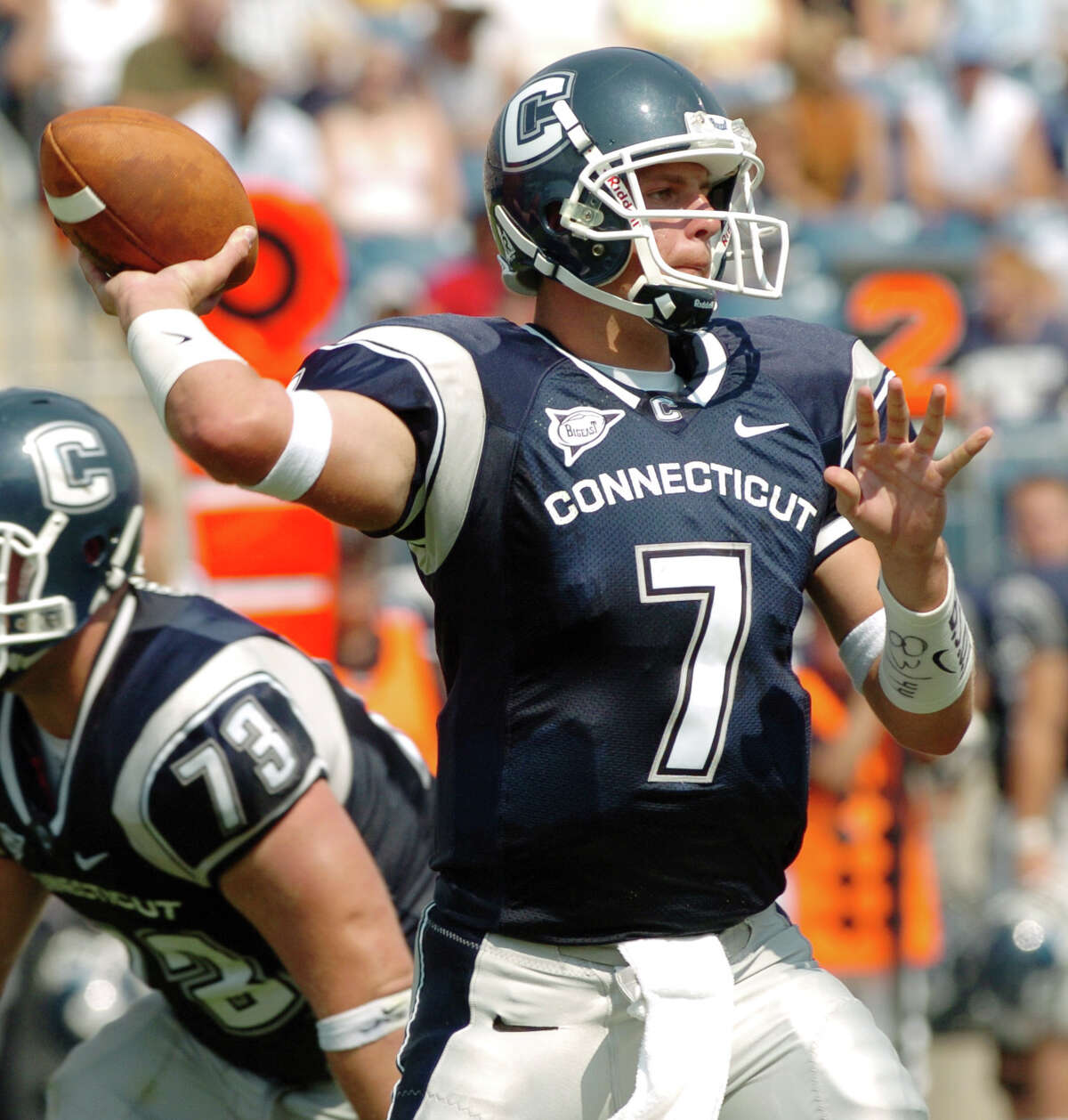 Nine months ago Dan Orlovsky announced his retirement after playing in the NFL for more than a decade but it was clear that he was not bidding adieu to the game of football.
Perhaps the former Shelton High School and UConn quarterback would be given a spot on the UConn coaching staff by his former coach Randy Edsall or maybe the personable Orlovsky would head into the broadcasting booth.
Orlovsky chose the latter as ESPN announced that he was part of the college football announce team for the upcoming season.
Orlovsky will call college football games with Clay Matvick and Paul Carcaterra on ESPN and ESPN2 on both Friday and Saturday. Orlovsky will also appear in studio during the season. Orlovsky posted the news on social media and included the fact that he will also be utilized as an analyst for NFL games as well.
"To say this is a dream come true for a kid born and raised in CT is an understatement, and I can't wait to get started," Orlovsky said in his Twitter post.
I can now share this.
First off, thanks to @nflnetwork and @gmfb for giving me a shot. All ❤ Huge shoutout to @RossTuckerNFL for your advice long ago.
Thank you to all who have reached out over the past week or so.@espn I CANNOT WAIT to get to work! pic.twitter.com/EXPe8eprxY

— Dan Orlovsky (@danorlovsky7) July 17, 2018
It's only fitting that Orlovsky announced his next career move on Twitter since it was his breakdown of game film that he posted on his personal account that attracted the interest of people at NFL Network resulting in getting work on the Good Morning Football show. That ultimately led to ESPN signing the former quarterback who threw for 3,132 yards and 15 touchdowns in 27 career NFL games with the Detroit Lions, Houston Texans, Indianapolis Colts and Tampa Bay Buccaneers.
Orlovsky wasn't ready to reveal details when he took part in the celebrity pro-am at last month's Travelers Championship golf tournament in Cromwell, he made it clear that broadcasting was in his future.
"It is a blast," Orlovsky said. "I've always had thoughts of it but I never really put a ton into it because I was playing. Now that I am done, it is incredible. It is funny how my role as a pro has prepared me for this capacity just because I see things differently and I think being the backup (quarterback) for such a long time is custom made and molded me to more transition with an excited viewpoint into it.
"Football is one of the most important things ever to me, without football I have capacity to comprehend who I would be or what I'd be doing. It is important for me to stay close to it and in ways give back so it is very much at the core of who I am."