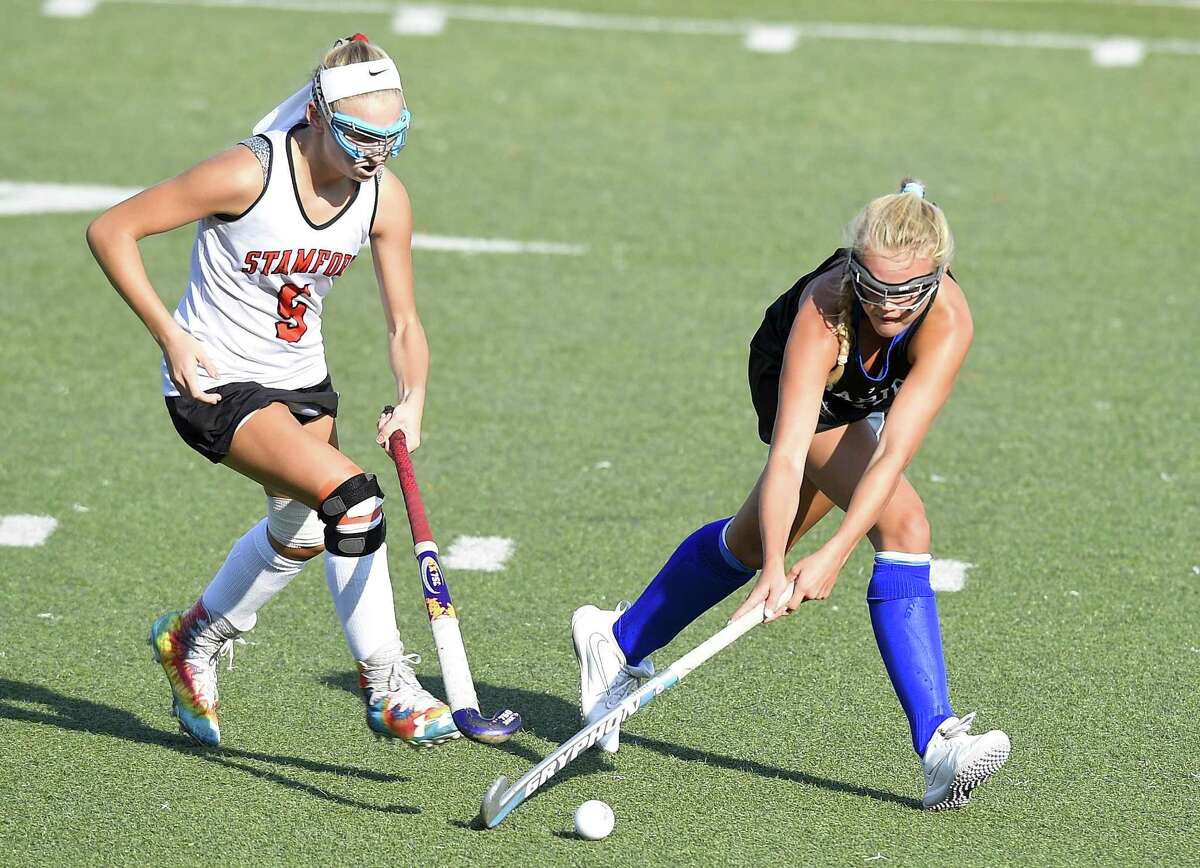 DARIEN — The season opener for any team is always a tall order.
For Darien, it was a bit taller.
The Blue Wave started the year hosting Staples, the team that beat them 1-0 for the Class L crown a season ago.
The score was predictably close, 2-1 in favor of the Wreckers, but it didn't leave coach Mo Minicus with a sour taste in her mouth.
"For me, the takeaway from that game was that it was the first one of the season," Minicus said. "I don't think either team played to their potential, I don't think we played well at all. We didn't have positions set, chemistry isn't there yet and we only lost 2-1. So, even though you don't like losing, I was not disappointed."
The team didn't bat an eye either.
Graduation took its toll on the Wave in 2018, with eight starters gone, so the returners knew that building a contender wouldn't happen overnight.
"A lot of it is working with new positions and seeing who works best together and everyone moving around," senior captain Shea van den Broek said. "It's a work in progress; we're getting better with passing and finding new plays and finding those connections to get the goals. That's one of our goals is to become better scorers."
Since the opener, that goal seems to be coming to fruition.
Darien sits at 4-2 on the season, but its second loss was to Garden City of New York, meaning it doesn't count against the team's state standings.
The wins have been convincing, to the tune of a combined 31-1 with three shutouts.
Last week alone Darien took down St. Joseph 9-0 and Stamford 11-1.
"We're really working hard," Minicus said. "We're progressing, we're getting more comfortable playing the higher-level competition in practice to be prepared for the games and we're trying to work out set positions. Right now, for me, just keep how were progressing and with every game and every practice we get more comfortable together and we get better as a team."
Off the field, the seniors are working to develop the fresh faces into one cohesive unit.
"One of the things we're taking over is trying to get the team chemistry down," van den Broek said. "We're getting some team bonding down and trying to inspire them. We have a lot of newcomers who these are some of their first big games ever, so for us as leaders we're just trying to inspire the rest of our team."
Apart from diving headfirst into the deep end with Staples (now 6-0 on the season), the schedule works out in Darien's favor.
The Blue Wave have a winnable stretch of games before having to face perennial powerhouses Greenwich, Wilton, New Canaan and Norwalk in the back half of the season as they continue to find their footing.
"It's a little bit of a nice stretch right now," Minicus said. "We have Daniel Hand on Thursday, which will be our next big test, so we're looking forward to that, but it's definitely nice to be able to take time over the last couple weeks to just continue to work to put it together."