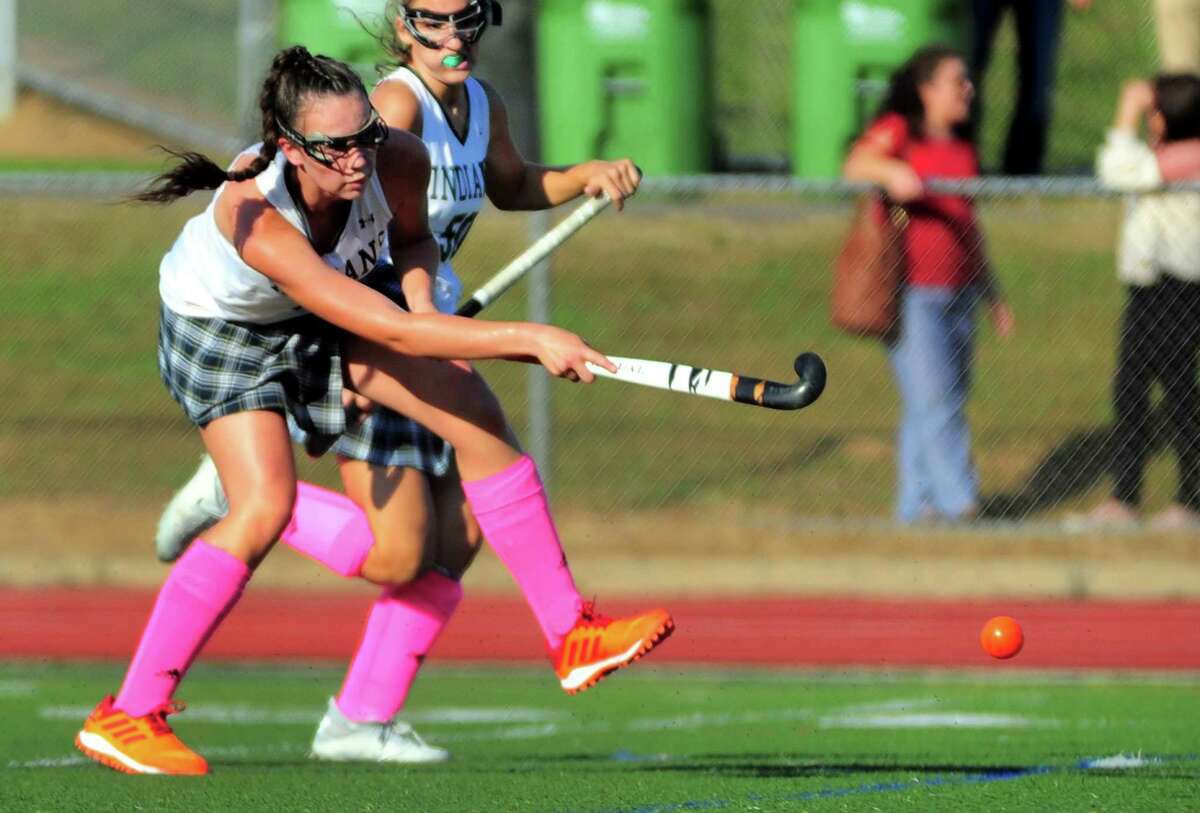 Maura Carbone, Trumbull
The sophomore forward has led Trumbull (3-0) offensively with three goals and an assist in three games, a pair of wins over St. Joseph and a win over Fairfield Ludlowe.
Katie Goyda, Newtown
The senior forward and daughter of Newtown coach Ellen Goyda has led the Nighthawks to a 4-0 record with 10 goals and seven assists. Newtown has victories over Pomperaug (3-2 win), Brookfield (8-1), Watertown (9-0) and New Fairfield (6-2). Goyda was a preseason GameTimeCT Top 25 Player to Watch and is committed to play field hockey at Bryant.
Grace Goddard, Hand
The senior had two goals in a 3-1 win over fierce SCC rival Branford, avenging the Tigers' 2019 loss to the Hornets. Hand is off to a 4-0 start this season.
Casey Halliday, Masuk
The senior midfielder, who excels as a scorer and playmaker, has a goal and four assists to lead Masuk to wins over reigning South-West Conference champion Immaculate, Weston and Bethel.
Megan McCarthy, Trumbull
The senior, a first team All-FCIAC selection last season and considered one of the state's top goalies, has made nine saves in three games to lead the Eagles to a 3-0 record. It is Trumbull's best start in recent memory. Trumbull has not allowed a goal with 2-0 and 5-0 wins over St. Joseph and a 2-0 win over Fairfield Ludlowe.
Clare McCurley, Sacred Heart Academy
The standout defender is one reason the SHArks have four shutouts in four games, limiting opponents to three shots on goal this season. She also has scored a goal.
Keira O'Connor, Shelton
The midfielder scored two game-winning goals. She scored both goals in a 2-1 SCC win against North Haven and scored the game's only goal in a 1-0 SCC win over Hamden.
Sydney Rossacci, Sacred Heart Academy
The junior forward, a transfer from Sheehan, leads the team on offense with four goals and five assists and has led the SHArks to a 4-0 record. A Meriden Record-Journal All-Area selection as a sophomore, she is a three-year starter, first at Sheehan and now at Sacred Heart Academy. She was a top scorer for the SHArks last season with 11 goals and eight assists.
Hannah Tillier, Guilford
The senior forward, a 2019 Register All-Area MVP and GameTimeCT All-State selection, leads the Indians' offense with 11 goals and three assists thrpough four games. The two-time defending CIAC Class M champion Indians are 3-1.
Alex Wolf, Morgan
The senior captain led the Huskies to their only win of the season thus far, scoring four goals in a season-opening 6-0 Shoreline Conference win over Haddam-Killingworth. The Huskies are 1-2.