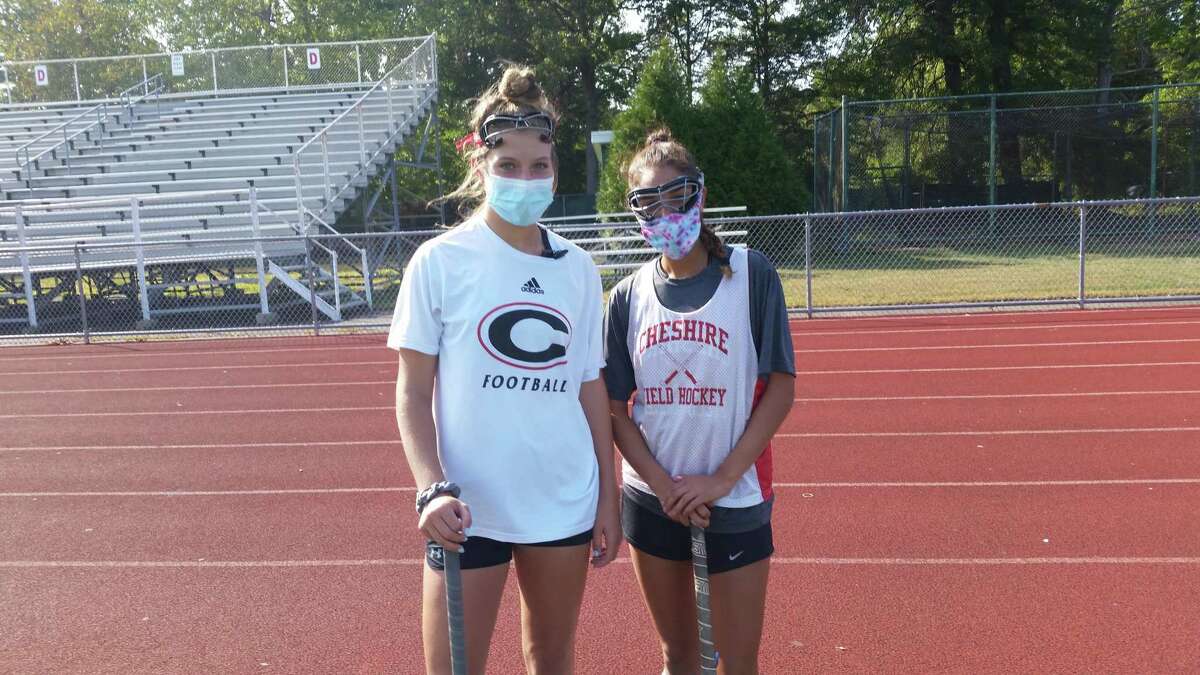 Raegan Bailey, Cheshire
The senior recorded her first hat trick in a rematch against Mercy on Monday, a 7-2 Rams win. Cheshire (8-0) won the first meeting 6-0.
Lauren Buck, Trumbull
The senior forward scored two goals in the Eagles' 5-0 victory over St. Joseph on Friday. Buck, All-FCIAC last season, leads Trumbull (8-0) with six goals (12 points).
Morgan DeMattie, Sacred Heart Academy
In rare back-to-back games, on Oct. 19 DeMattie had two goals in a 4-0 SCC win over Shelton and on Oct. 20 she had an assist in a 5-0 win over Shelton. DeMattie also had two goals in a 6-0 SCC win over cross-town rival Hamden as the Sharks improved to 7-1.
Lisa van Gompel, Ridgefield
She had 25 saves to hold four-time CIAC Class L defending champion Staples to a scoreless tie after regulation. The Wreckers ended up handing the Tigers a 1-0 overtime loss. In a rematch with Staples, van Gompel had 19 saves in a 2-1 loss to the Wreckers. In another game last week, the defense made it a bit easier for van Gompel who needed no saves in a 3-0 win over Norwalk.
Lauren Horne, Westbrook
The senior, one of the state's top goalies, had 11 saves to preserve a 1-1 tie with Shoreline Conference rival Valley Regional. She was a Regional All-American last season.
Kelli Jacobson, North Branford
The senior midfielder had three goals in a 3-0 win over Shoreline Conference rival Westbrook. The Thunderbirds improve to 6-0 and have outscored opponents 24-3.
Shannon Kelleher, Newtown
The junior right midfielder scored the winning goal in overtime in a 2-1 SWC victory against Pomperaug. Coach Ellen Goyda calls Kelleher a "tenacious, strong defender who is vital to our defense." She has five goals and three assists this season.
Gigi Ranoldo, Cheshire
The sophomore showcased the Rams' strength on offense with three goals and two assists in an 8-0 win over SCC rival Sheehan. Cheshire has outscored opponents 38-5.
Megan McCarthy, Trumbull
The senior goalie has recorded seven shutouts this season, including a 10-save effort in a 1-0 victory over Fairfield Warde on Oct. 21. McCarthy has allowed one goal in eight games this season for the undefeated Eagles.
Reagan Schoen, Newtown
The junior forward uses her blazing speed and stick-handling ability to initiate breakaways on the right wing and contributes in scoring and playmaking. She has six goals and five assists including a goal last week in a 2-1 win over New Fairfield. Newtown is 9-0.