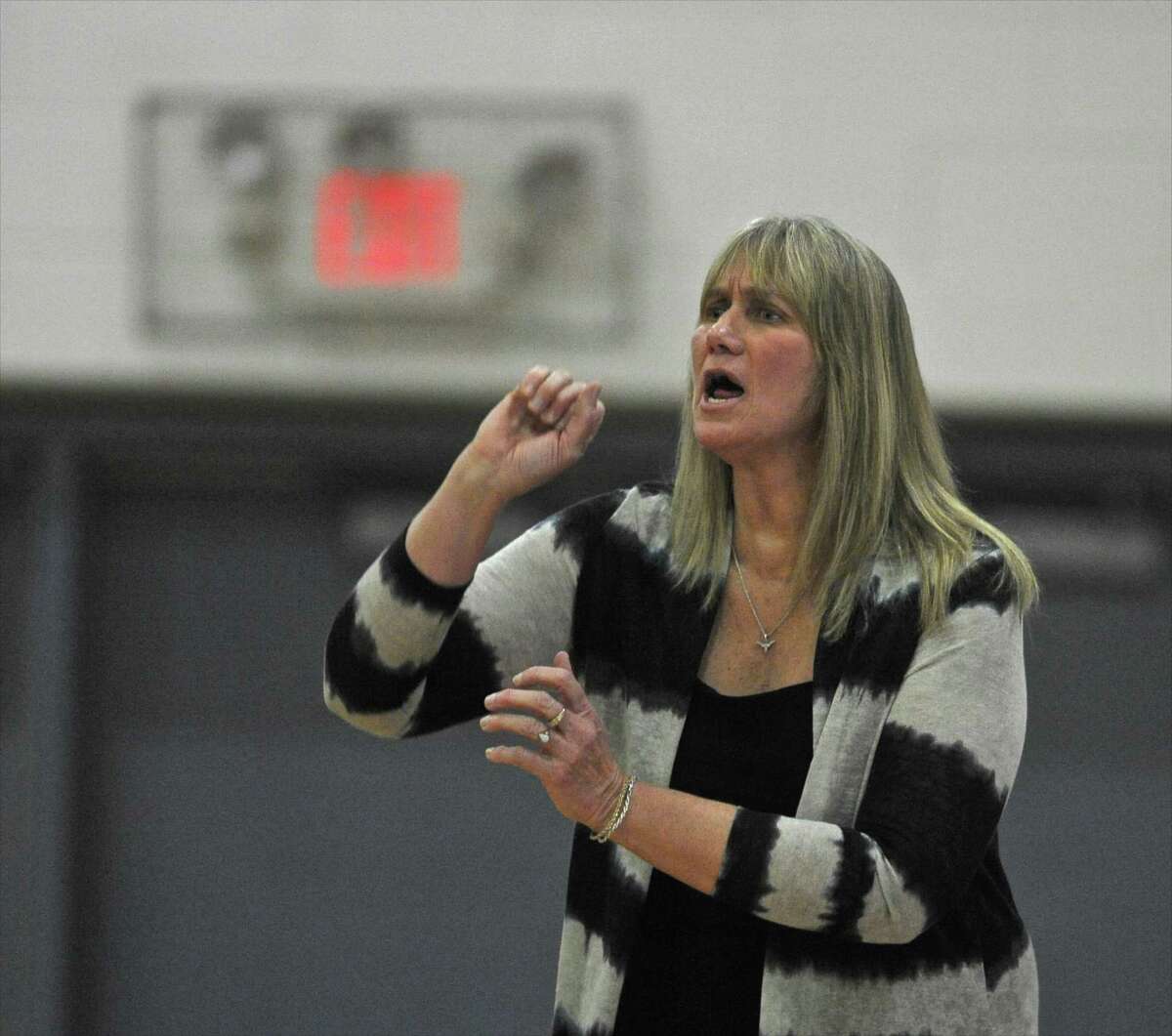 The Greater Danbury Old Timers Athletic Association will honor Jackie DiNardo with a special award at its annual banquet, set for Sept. 27 at the Amber Room Colonnade in Danbury.
DiNardo has coached at Danbury High School for more than 30 years in the sports of girls volleyball and basketball. She has made 26 appearances in the CIAC state tournament in girls basketball and amassed more than 400 wins. She has won the FCIAC Coach of the Year Award, as well as the WBCA Coach of the Year award. She has been the CIAC Senior All-Star Game coach and led the Hatters to back-to-back FCIAC championships in 2012 and 2013. She is a founder and member of the Danbury High School Athletic Hall of Fame, and is a director of the PAL girls basketball program for second through eighth graders.
Tickets cost $45 and are available from Frank Demunda, who can be reached at 203-748-7998 or at wopbop54@aol.com. Tickets are also available at Pembroke Pumping and Iovino Brothers, both in Danbury. Tickets will not be available at the door.