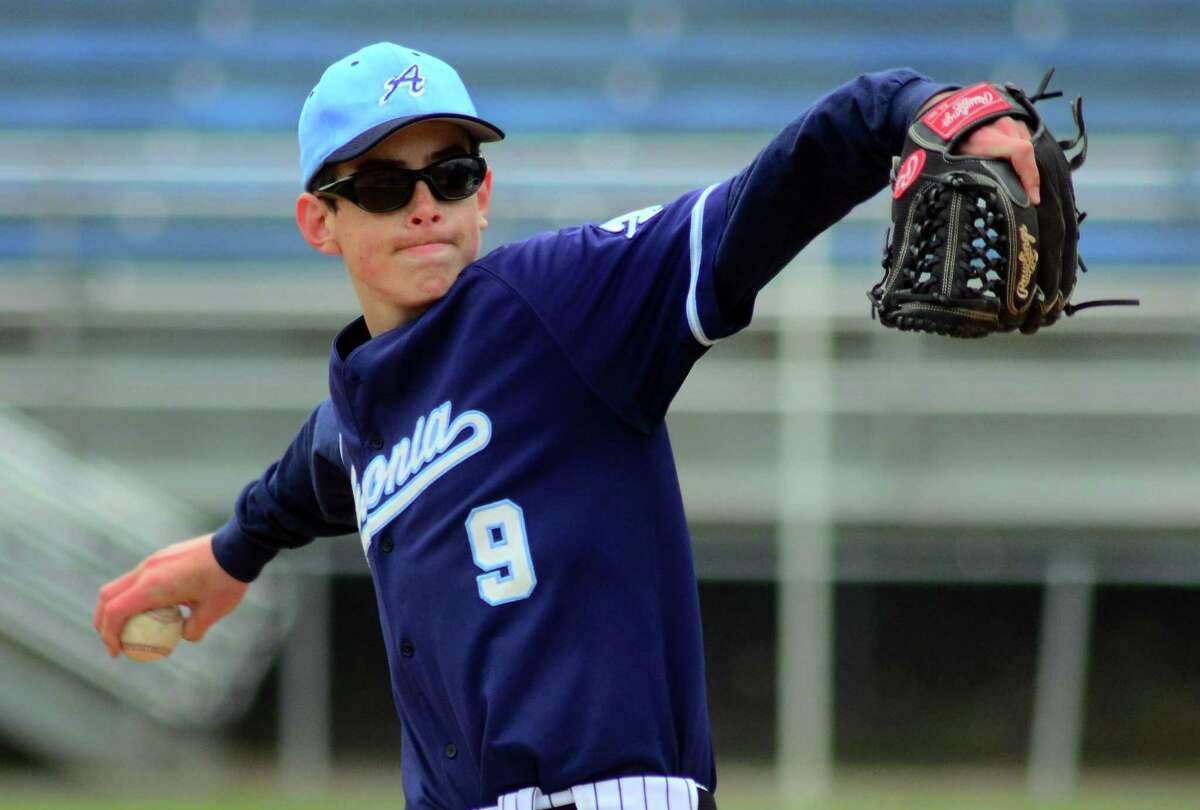 Three coaching milestones: Three coaches earned historic wins last week. Fairfield Prep coach Rudy Mauritz earned his 200th career win on Thursday with his team's 7-3 victory over Sheehan. On Friday, Sal Coppola of Amity got his 500th win 13-0 over Wilbur Cross. Saturday, Jack McFarland of Staples recorded win No. 250 with a 9-1 victory over Danbury.
Jake Benner, Westhill: Benner hit home runs in the first, second and third innings as part of a 14-2 win over Ludlowe. He went 4-for-4 in the game with 6 RBIs, adding a double. Against Darien, he had two doubles a run and RBI and picked up win on the mound pitching in relief.
Brendan Palmer, Ansonia: The junior pitcher had an excellent week on the mound. He threw a complete game two-hitter with 10 strikeouts against Seymour and followed that up with a four-hit, 11 strikeout performance against Derby.
McAllister Burke, Amity: The junior was 4-for-4 with a two-run home run and three doubles in a 13-0 win over Wilbur Cross.
Alec Erskine, Haddam-Killingworth: Erskine had 14 strikeouts as H-K beat Hale Ray 7-1.
Bo Yaworski, Killingly: Yaworski went 3-for-3 with 4 RBIs including a 3-run home run in a 13-3 Killingly win over Wheeler.
Ryan Daniels, St. Paul: Daniels was 3-for-5 with a pair of 3-run home runs and 7 RBIs in a 28-9 victory over Torrington.
Bryan Kraus, Trumbull: Kraus struck out 14 batters for the second-straight game in a 1-0 win over Warde.
Cody Colon, Hamden: Colon is leading the Green Dragons with a .563 average through six games. He has nine hits including two doubles, a triple and two home runs. He is also the only Hamden player to hit safely in all six games.
Matt Blackwell, Ansonia: Blackwell collected three hits and 3 RBIs against Oxford.
Zack Ramppen, New Canaan: The junior catcher a had a home run and 2 RBIs in a 3-2 win over St. Joseph.
Keegan Daigle, Thomaston: Daigle threw a perfect game over five innings in a 10-0 mercy-rule win over Wamogo. Daigle dominated, striking out 12 of the 15 batters he faced.
Carter Kelsey, Staples: Kelsey struck out 17 batters over 6.2 innings before giving way to 6-foot-7 sophomore lefty Chris Zajac, who struck out the final batter of the game.
Frank Mozzicato, East Catholic: Mozzicato kept dominating by striking out 15 in 6.2 innings while allowing three hits in a 7-1 victory against Glastonbury.
Kolby Pascarelli, Coginchaug: The starter struck out 11 and only allowed two hits in defeating Old Saybrook 4-0.
Matt Lauria, Hale Ray: Lauria struck out 15 for Hale Ray, allowing three hits to beat Westbrook 6-2.
Danny Weinstein, Hand: Weinstein had two hits including a home run with 3 RBIs and 2 runs scored in 12-6 win over Amity.
Berto Cantolni, Northwestern: Cantolini was 3-for-3 with a grand slam, triple, double and 9 RBIs in as part of a 13-0 win over Terryville.