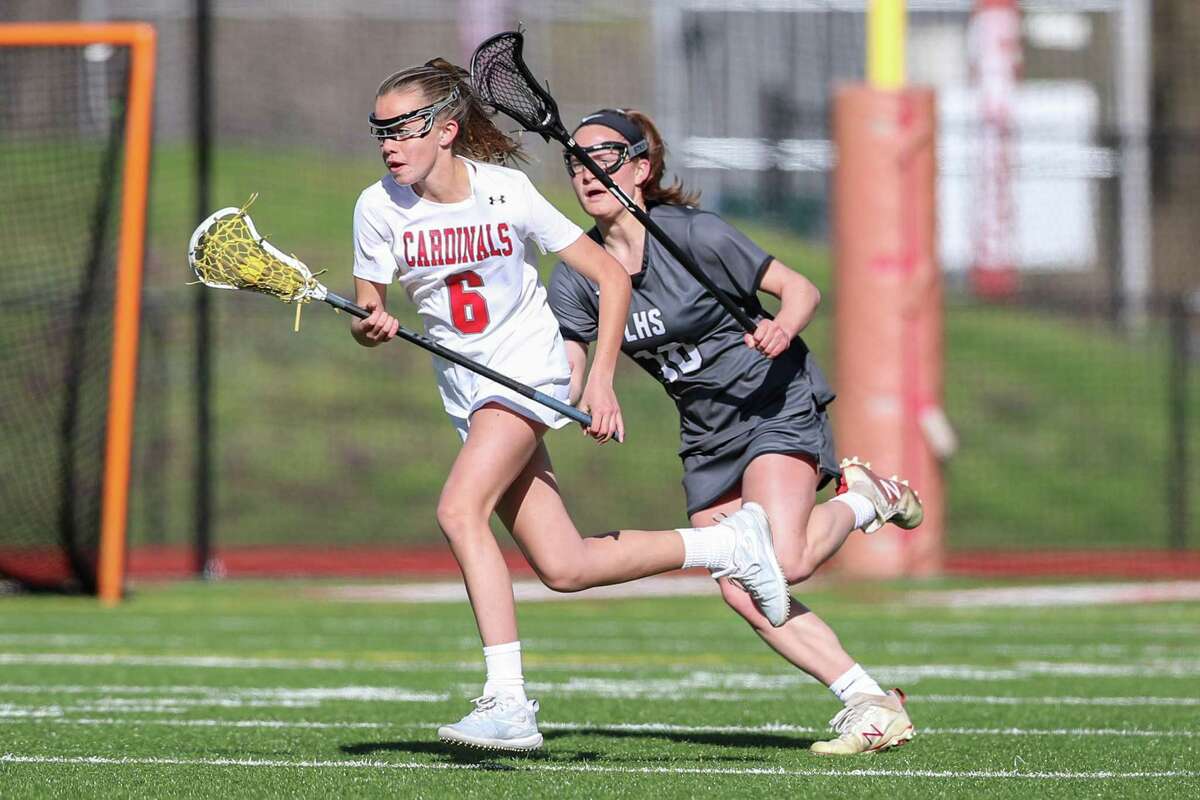 Darien at Wilton (Lilly Field), Thursday, 6:30 p.m.
Two of the top FCIAC programs in an early-season clash. The road to a championship always runs through Darien, which grabbed the FCIAC and Class L titles in 2019.
Cheshire at Guilford (Kavanaugh Turf), Tuesday, April 20, 3:45 p.m.
A rematch of the electric 2019 SCC final, which featured Guilford winning its first-ever league championship 11-10 in OT. The Grizzlies and Rams are contenders again and could be playing for the title one more time in late May.
Darien at New Canaan (Dunning Field), Thursday, April 22, 4 p.m.
A likely No. 1-vs.-No. 2 matchup as the Wave and Rams have practically owned the top two spots in the state coaches poll during the past few seasons. They'll play a second time on Monday, May 3, in Darien. This game is now New Canaan's season-opener, as their first three games were postponed while the team is in quarantine.
Staples at Greenwich (Cardinal Stadium), Thursday, April 22, 4:30 p.m.
This will be the opener for the Cardinals, who had the start of their season delayed with the team in quarantine. To start, they'll get a Wreckers squad that is coming off a terrific 2019 campaign and returns All-State attack Shira Parower.
New Fairfield at Pomperaug, Saturday, April 24, 5 p.m.
Many of the names have changed from New Fairfield's dominating 22-1 campaign two seasons ago, but the Rebels are still deep with talent. Pomperaug is also a prime SWC contender and this could be a preview of the league final.
Wilton at New Canaan (Dunning Field), Monday, April 26, 4 p.m.
Wilton gets the top two FCIAC powerhouses, along with rival Ridgefield (April 24) in its first three games. This contest was originally scheduled for April 20, but was postponed with New Canaan in quarantine.
Cheshire at New Canaan (Dunning Field), Saturday, May 1, 1 p.m.
The Rams take on the Rams. An intriguing inter-conference matchup between two of the state's most consistent programs.
East Catholic at Canton, Saturday, May 1, 7 p.m.
Two annual Class S playoff contenders meet in a Saturday night contest. Each of their last four meetings has been decided by one goal, and has included two overtime games with East Catholic winning 8-7 in 2 OTs in the 2018 Class S semifinals.
Daniel Hand at Glastonbury, Saturday, May 8, 4 p.m.
Another inter-conference contest pits perennial SCC contender Daniel Hand against Glastonbury, which has won 12 straight CCC titles, and is led by midfielder Sam Forrest, a North Carolina commit.
Ridgefield at Ludlowe (Taft Field), Tuesday, May 11, 4 p.m.
Ludlowe took a big step forward in 2019, and returns a few varsity players from that squad. This game is a true test as both teams are in the FCIAC playoff mix.