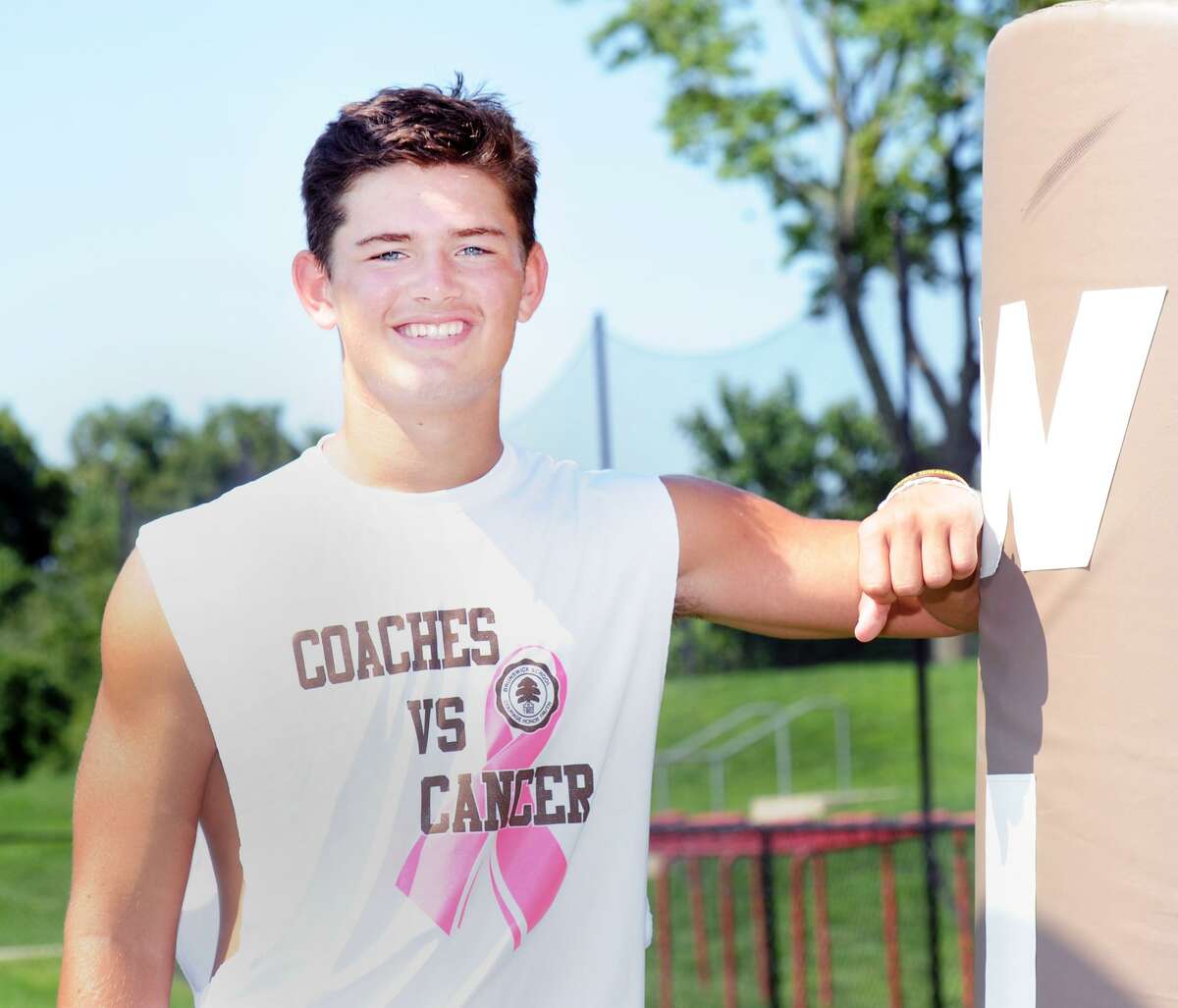 Brunswick School quarterbacks Nick Winegardner and Fin Signer received on-the-job training last week against Loomis Chaffee School — a game marking their first varsity appearance at the position.
And both players had their moments for the Bruins in their 35-13 season-opening win over the Pelicans.
Signer, a senior who got the start for Brunswick in Week 1, completed 7 of 12 passes for 57 yards with one touchdown and one interception. Winegardner, a junior, connected on 6 of his 8 passing attempts with one touchdown pass.
Both quarterbacks went through some rough patches, with the nervous moments that come with making a varsity debut, most likely playing a role. But they seemed to handle adversity well.
After the Bruins' offense stalled during the first quarter, Signer came off the bench and threw a 10-yard touchdown pass to senior sure-handed wide receiver Cornelius Johnson in the second quarter of last week's victory.
"Fin Signer did a good job of commanding the respect of his teammates on the field," Brunswick coach Jarrett Shine said. "He also did a good job of connecting with Cornelius Johnson and throwing that touchdown pass to him in the corner of the end zone. He had a good week of practice this week and we're hoping to see positive things from him when he gets into the game on Saturday."
Winegardner entered the game for Signer on the Bruins' fifth drive against Loomis Chaffee (second quarter) and played a good portion of the second half. He used his mobility to escape some pressure that was headed toward him and also totaled 27 rushing yards.
The plan is for Wingardner to start Brunswick's 3:30 p.m. home game against Hotchkiss School on Saturday, with Signer also seeing some action.
"Nicky Winegardner makes plays with his feet, but he also needs to stay in the pocket and make reads," Shine said. "He did a good job of making plays and getting yards on the ground and connecting with his receivers."
The 6-foot, 180-pound Winegardner seems to have some Billy O'Malley in him. O'Malley was a standout quarterback for the team during the 2013 and 2014 seasons.
"People have said that to me," Shine said. "As far as scrambling ability, I see the similarities. Billy was also great avoiding pressure, getting outside the pocket and getting the ball downfield too, which is what we want to see."
DETERMINED DEFENSE
Like all coaches, Shine and his staff encourage their defensive unit to gang tackle, which the Bruins effectively did in Week 1.
"Our defense swarmed to the ball against Loomis," Shine said. "They were gang tackling, playing fast and being physical throughout the game."
Brunswick limited Loomis Chaffee to seven yards rushing for the game and 220 yards overall. Senior co-captain/linebacker Nick Villis paced the defense with 11 tackles. Junior defensive lineman Howard Powell and junior linebacker Lachlan Rosato were among some of the other players on the Bruins' defense that made their presence felt."
QUICK KEYS FOR
WEEK 2
"We have to play fast, be physical and get the ball to Cornelius (Johnson) and our offensive line has to handle the pressure Hotchkiss' defensive line will try to put on us, so our running backs (Jalen Madison, Michael Gottlieb) can have room to run and our quarterbacks can have time to throw," Shine said. "Our defense and special teams set our offense up with good field position the whole game against Loomis, so we'll definitely take that again."
dfierro@greenwichtime.com