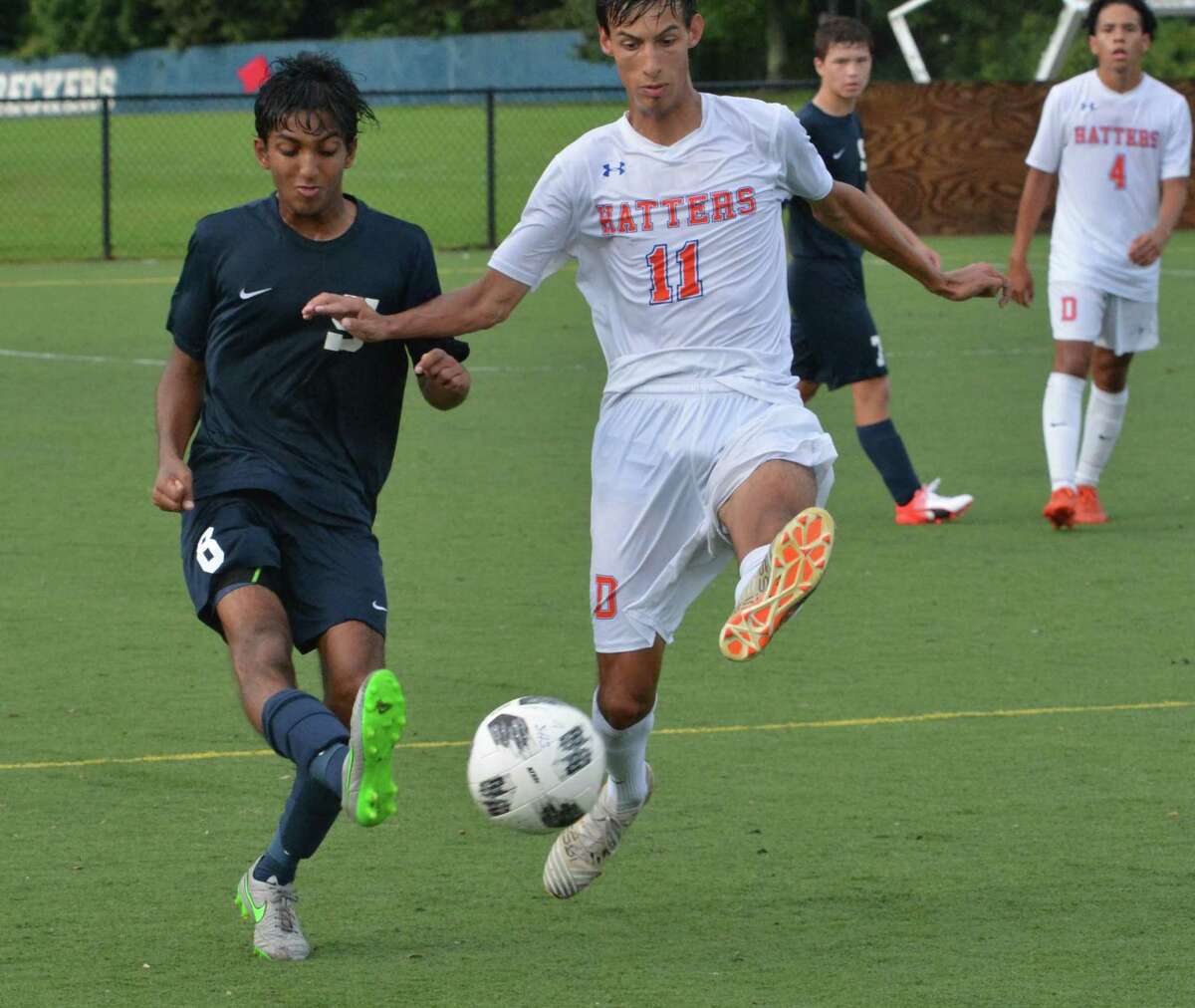 60 for 60
The Staples boys soccer program is celebrating 60 years as a program this fall.
In case you missed it, the Twitter account for the team, @StaplesSoccer1, has been dropping fun facts about the history of the team since the preseason using the hashtag #60for60
With coaching turnover at many schools over the years, even recent history can be forgotten but not at Staples where they are honoring the past.
Helping preserve the legacy is made easier by the fact Staples has only had three full-time coaches over those 60 seasons, Albie Loeffler, Jeff Lea and Dan Woog. Frank Henrick coached the team in the 1969 season, winning a state championship during a season when Loeffler was not with the team.
Among the many interesting nuggets from the feed was this: "Staples soccer began when a group of Weston students (who then attended SHS) asked PE teacher Albie Loeffler to form a club. All had played soccer at Weston Jr High. #staplessoccer #60for60"
PUT ONE IN THE LEFT-HAND COLUMN
After finishing 0-14-2 last season, the St. Joseph boys soccer team won its first game this season, defeating Trinity Catholic 4-0 last week.
One was not enough as the Cadets won again, beating Bridgeport Central 4-3 Friday.
The Cadets have struggled in recent years, going 1-14-2 in 2016 and 1-12-3 in 2015.
The last time St. Joe's made the Class M state tournament was I 2014 with a 6-8-2 record.
In the win over Trinity, Robert Razzaia scored twice with Sawyer Meehan and Cristiano Cinque both tallying one goal.
Against Central, Cinque scored twice with Razzaia and Meehan each scoring once.