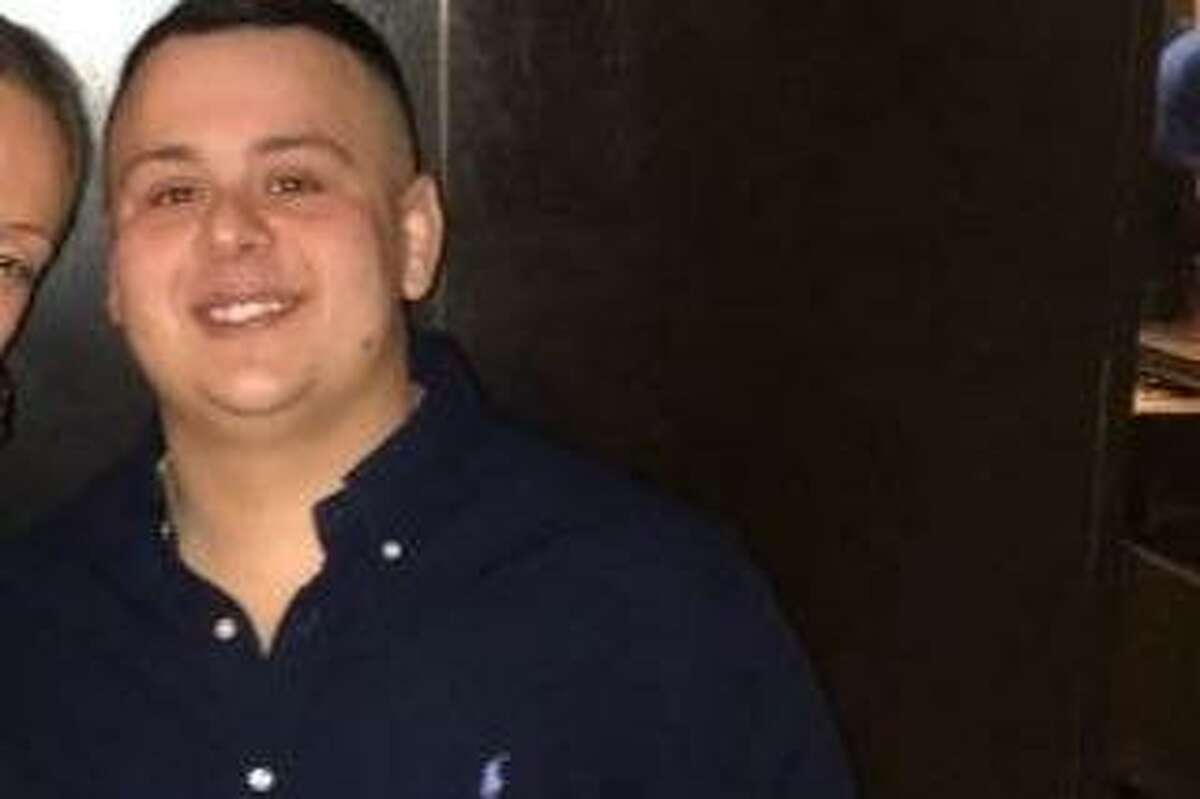 The local lacrosse community continues to rally around McMahon boys lacrosse assistant coach Ty Guarente, injured last week in a car accident in Bridgeport and left paralyzed from the waist down.
A Facebook page at TyStrong5050 provides updates, including that Guarente has gone from St. Vincent's Medical Center to Gaylord Specialty Healthcare in Wallingford to begin rehab.
Senators coach Joey Smith said information on fundraising T-shirts is available by emailing tystrong50@gmail.com.
So far, he said, eight local boys teams will be wearing the shirts to support Guarente before their games this weekend, including McMahon, Wilton, Norwalk, Stamford, Darien, Greenwich, St. Joseph and Weston. The McMahon and Norwalk girls teams will wear them this weekend, then again Monday before they meet at McMahon.
"This weekend should be a pretty cool thing to see," Smith said, "with the unity of how strong the FCIAC's family is and how we have each other's back."
A gofundme page set up to support Guarente had raised over $46,000 as of Tuesday morning.
MORE COMMUNITY SUPPORT
At Saturday's rematch of last year's SWC championship game, Newtown and New Fairfield will raise money for Mary Socci, 12, battling brain cancer.
Newtown will collect donations for admissions at the game, Saturday night at 7 at Blue and Gold Stadium, to go to the Socci family.
Lew Socci, Mary's father, is a lacrosse referee.
DRAW, WIN
Having four players who can win faceoffs is a luxury, but it has helped New Canaan win games, like Saturday's 11-6 victory at Glastonbury.
"Justin Wietfeldt and Timmy Norton are probably the two best faceoff guys in the state of Connecticut. They're both going to go play Division I college lacrosse," Rams coach Chip Buzzeo told GameTimeCT's Sean Patrick Bowley; junior Wietfeldt is headed to Michigan, and senior Norton signed with Vermont.
"They certainly keep us in every game, if not give us an advantage. It's great to have those guys. The way they control the ball, it's pretty amazing."
The teams had swapped places in the previous week's GameTimeCT poll, and they have traded places again this week. The Rams are back up from fifth to fourth, while the Tomahawks, who were set to play at Newtown on Tuesday night, dropped from fourth to sixth after their first loss.
New Canaan was without five starters, including three on defense, Buzzeo said.
"It's a tribute to our depth," Buzzeo said. "I think we had eight sophomores play today."
RAIN, RAIN, ETC.
Among a handful of games rescheduled over the past couple of days was one we've talked about in print and on podcast: Conard at Somers is reset for this coming Tuesday, May 7, at 4 p.m. Somers' scheduled game with Canton, originally set for that date, moved up a day to Monday to make room.
Somers was the last unbeaten team in the CIAC, but it's now 9-1 after Tuesday's 16-15 overtime loss to Granby.
Here's the goal! Beckett Cashman wins the game for Granby v Somers #ctblax pic.twitter.com/unzAGPF3xZ

— Granby Sports (@GranbySports) April 30, 2019
Somers, which won the first meeting 19-11, is one of only 12 teams to get at least one vote every week so far in the poll, though the Spartans, like Cheshire, have yet to crack the top 10 in five weeks.
mfornabaio@ctpost.com; http://twitter.com/fornabaioctp