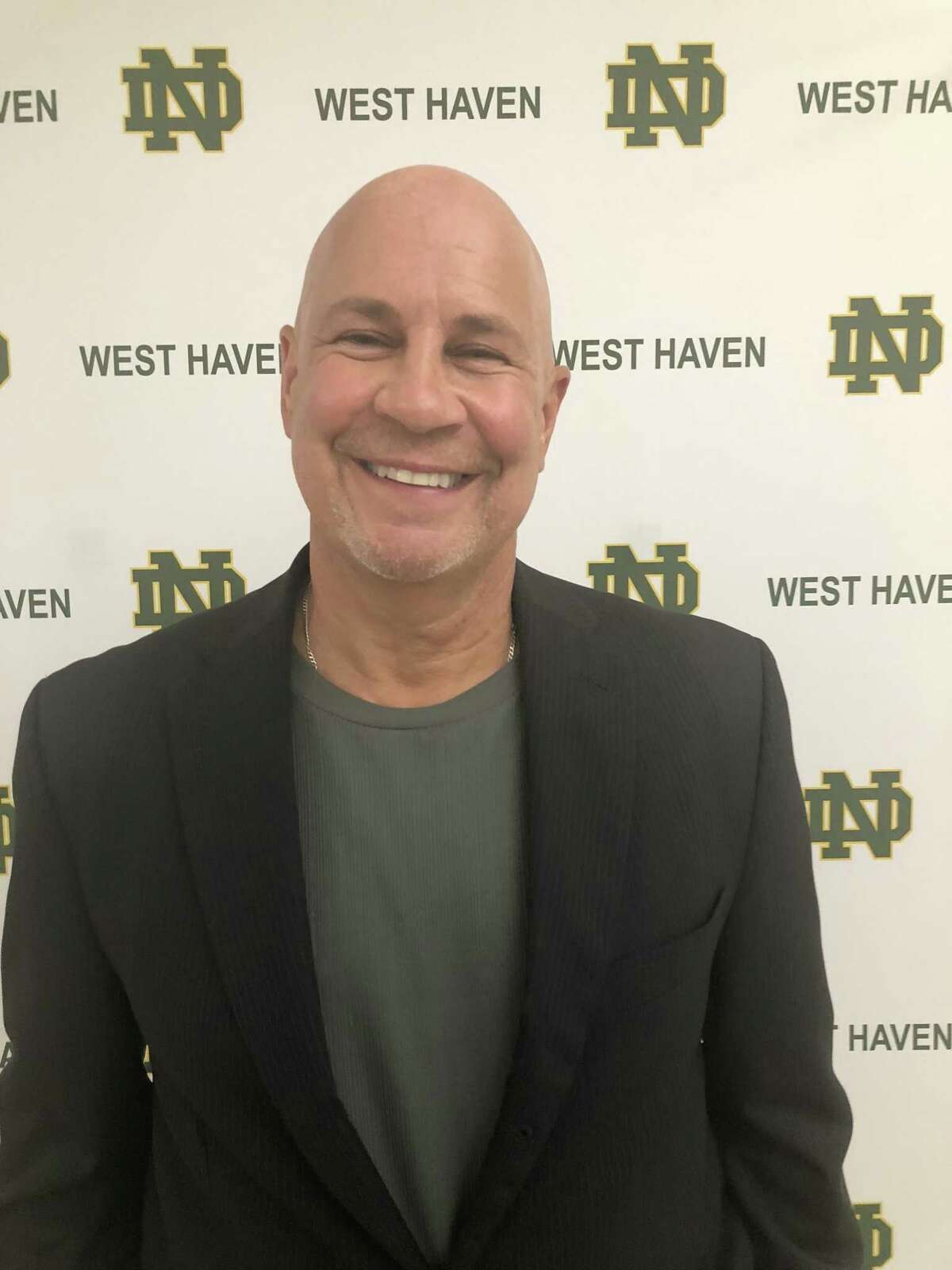 Over the past 35 years, Larry Vieira has coached high school hockey on every level — CIAC Division I, II and III.
Now, he gets his dream job.
On Monday Vieira, who has coached the New Fairfield/Immaculate co-op team the past six seasons, was named the new Notre Dame-West Haven boys hockey coach.
"Over the years I was always hoping to get a high school boys hockey position in West Haven, it's always been a dream of mine," Vieira said. "I love the passion of the kids I teach and the focus they have and how much they live and die with sports. I'm a teacher at West Haven High..
"In addition to the kids there's the hockey program itself, one of the premier programs in the state. It's also very convenient since I teach next door to the rink. Coaching at NFI, since it was near New York I would have to travel three hours a day to go back and forth. It's helpful for me as coach to be in the area where the team is based."
Vieira will take over for Notre Dame alum Tim Belcher who stepped down for personal reasons to spend more time with his children. He coached the Green Knights for five seasons and had a 58-36-5 record.
Vieira, who resides in Milford, has 413 career wins after spending 26 seasons at Branford High followed by two at Darien, one at Staples/Shelton (coached 6 games) and the last six seasons at New Fairfield/Immaculate.
Coaching boys hockey the last six seasons at New Fairfield/Immaculate, Vieira took a program struggling in Division III and brought it to the D-I level where it was ranked for the first time in the Register Top 10 Hockey Poll last season.
Vieira does leave NFI after dealing with a bit of controversy after last season. As a co-op team, Vieira was notified by the CIAC, the governing body of high schools sports in Connecticut, that New Fairield and Immaculate would have to disband and become separate teams.
Schools are allowed to combine as a co-op team due to lack of player numbers at each school. But once a school has 14 or more players on the team, under CIAC rules the team needs to compete on its own. There will be 26 hockey players next season from Immaculate. But there are only nine players at New Fairfield.
By separating, New Fairfield would not be able to compete by themselves with only nine players on a hockey team. Therefore, this season's five seniors on the team, who have played three seasons for NFI, would have to give up hockey. Vieira did not think it was fair to those seniors. The CIAC said NFI could continue playing as a co-op in the regular season, but it would have to forfeit playing in the postseason.
After Vieira met with players and their parents from both schools, they agreed to play during the regular season for one year for the New Fairfield seniors and forgo playing in the postseason.
Despite getting his dream job, Vieira also has mixed emotions.
"I didn't leave NFI and come to ND because of that co-op situation," Vieira said. "I have mixed emotions because I'm going to miss all those kids and parents, including the kids and parents from New Fairfield who were so loyal, dedicated and supportive of our co-op team.
"I understand the CIAC rules and I have no problem with it, but it just didn't seem right to leave those seniors without a team to play for this season. So the decision was made by everyone to keep playing one more season as a co-op. I'm leaving knowing they are going to be okay this season."
Vieira was 91-40-8 at NFI. Last season he led the Mustangs to a 13-5-3 record and No. 10 ranking in the final Register Top 10 Poll of the 2017-18 season.
"I am looking forward to this great opportunity at Notre Dame, and I'm looking forward to the challenge," Vieira said. "And I also want to announce that no matter what happens, this is going to be my last high school hockey coaching job."