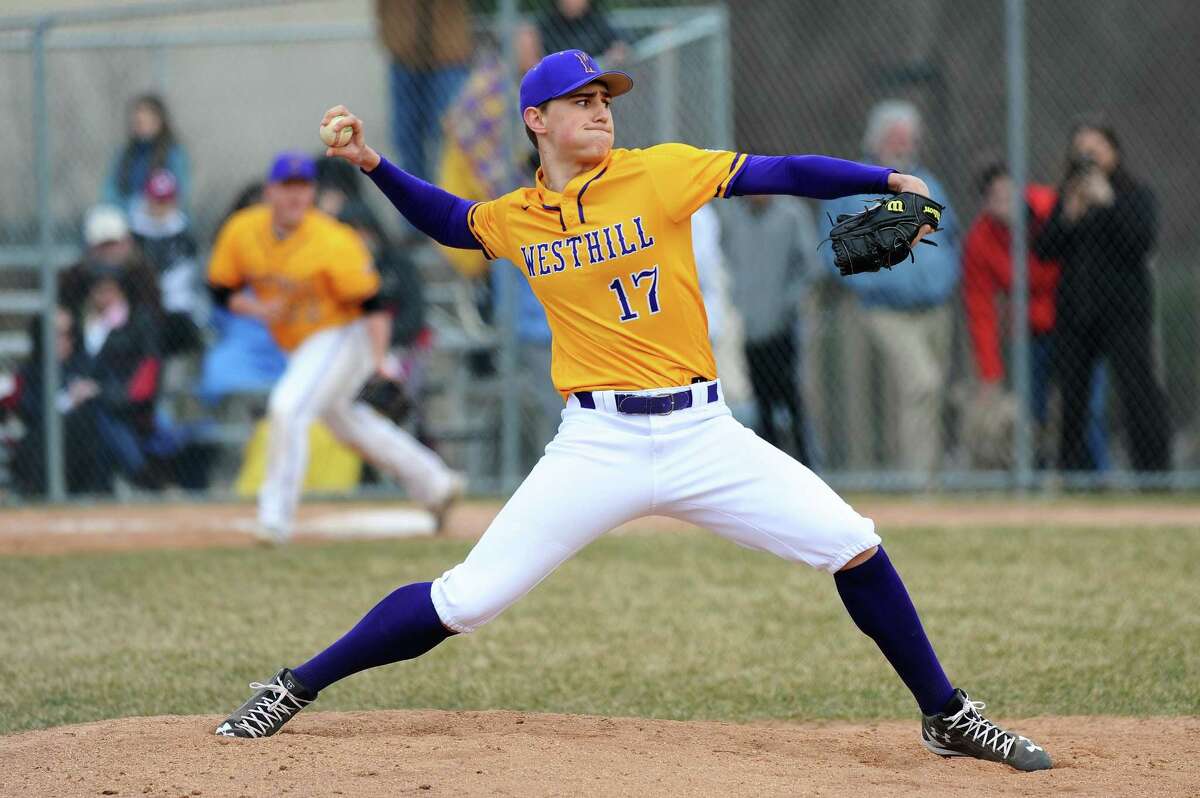 John MacDonald of Westhill threw the first perfect game of the 2018 CIAC baseball season.
MacDonald sat down every batter he faced over five innings of work, striking out three as Westhill run-ruled Danbury 10-0 Wednesday afternoon in Danbury.
"I think that Mac and coach (Mike) Riveles (pitching coach) had a great game plan today," Westhill coach DJ Mulvany said. "With three consecutive games we wanted to make sure he was economical and not afraid to pitch to contact so we could try and preserve arms. His command and velocity seemed to get stronger every inning. It's always great to see him compete out there. He wants to win every pitch."
Vikings' catcher Alex Cordone was his battery-mate for the gem.
Westhill shortstop TJ Wainwright made two great plays on slow rollers, helping preserve perfection.