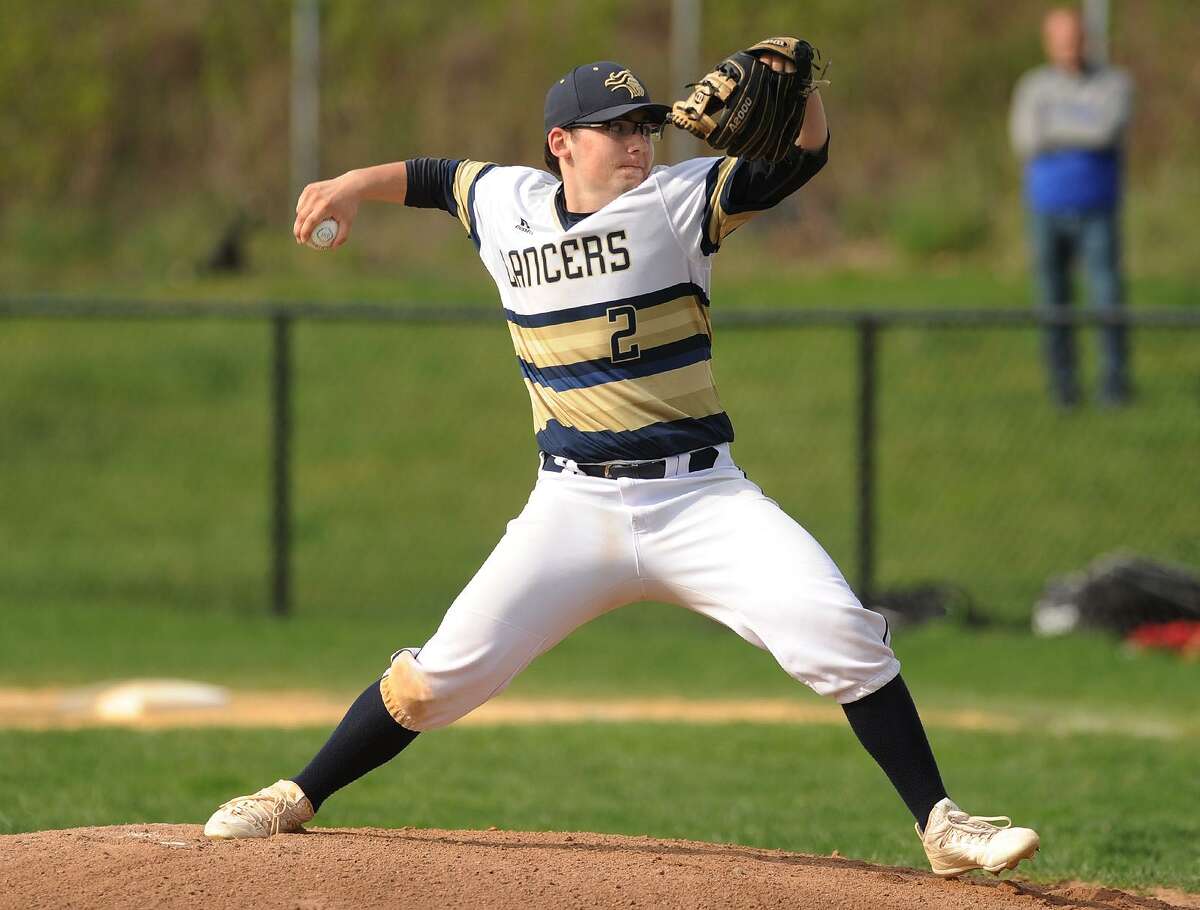 When Notre Dame-Fairfield travels to Stratford for a game Mon. May 6, the teams will be playing for something besides a SWC victory.
Both sides will be participating in a special "Light Blue" charity game benefitting Ed Randall's "FANS for the CURE" Prostate Cancer Awareness and Education Foundation.
Both Stratford and Notre Dame will team up and go to bat for "FANS for the CURE" by wearing specially-made light blue sleeves underneath their game uniforms.
Randall, a prostate cancer survivor and founder of "FANS for the CURE," is well known as a WFAN radio personality and the host of the popular Sunday morning show "Ed Randall's Talking Baseball." Randall crisscrosses the country and many baseball stadiums raising awareness and educating the public on prostate cancer.
An invitation has offered and Randall may be in attendance at the game, according to Stratford coach Mick Buckmir.
The game is scheduled to take place at Stratford's Penders Field at 6:30 p.m.
The idea was sparked in the fall when teams were wearing pink for breast cancer awareness month.
"I saw all the teams dressed in pink and someone said 'coach you guys are the only team that doesn't do a pink game.' It dawned on me that we could do something like that but change it up a little since I coach boys who will be men soon," Buckmir said.
"Instead of pink, we are doing blue for prostate cancer. I contacted Notre Dame and they were on board and we are hoping the game will be well attended since it is a night game."
Proceeds from those shirts for the players and other t-shirts to be sold that night to parents and fans attending will go straight to Randall's foundation.
In addition, there will be a 50/50 raffle and a table set up with a basket out at the main gate to the field will gladly accept cash or check donations for the cause.
For more information and/or to send in a donation, please contact Stratford High Coach Mick Buckmir at 203-260-9057 or buckpi@snet.net.
400 FOR WOLCOTT'S SCOTT
Wolcott coach Tary Scott picked up his 400th career win when the Eagles beat Naugatuck 7-2 last week.
He is 400-189 in 23 seasons at the helm of Wolcott.
BERLIN BUSTING OUT
Berlin had quite the week, going 3-0 with two of those victories coming via the run-rule 11-1 over Northwest Catholic and 12-0 over East Catholic.
The Redcoats (9-1) have won five-in-a-row and are atop the CCC standings along with Southington and Glastonbury.
Ryan Hyde went 6-for-8 on the week, including 3 doubles.
Against an East Catholic team receiving top 10 votes in the GametimeCT poll, Gianni Fanelli was 3-for-4 with 4 RBI and 3 stolen bases; Daniel Veleas was 2-for-4 with 3 RBI and Adam Bilinsky threw a complete-game 2-hitter.