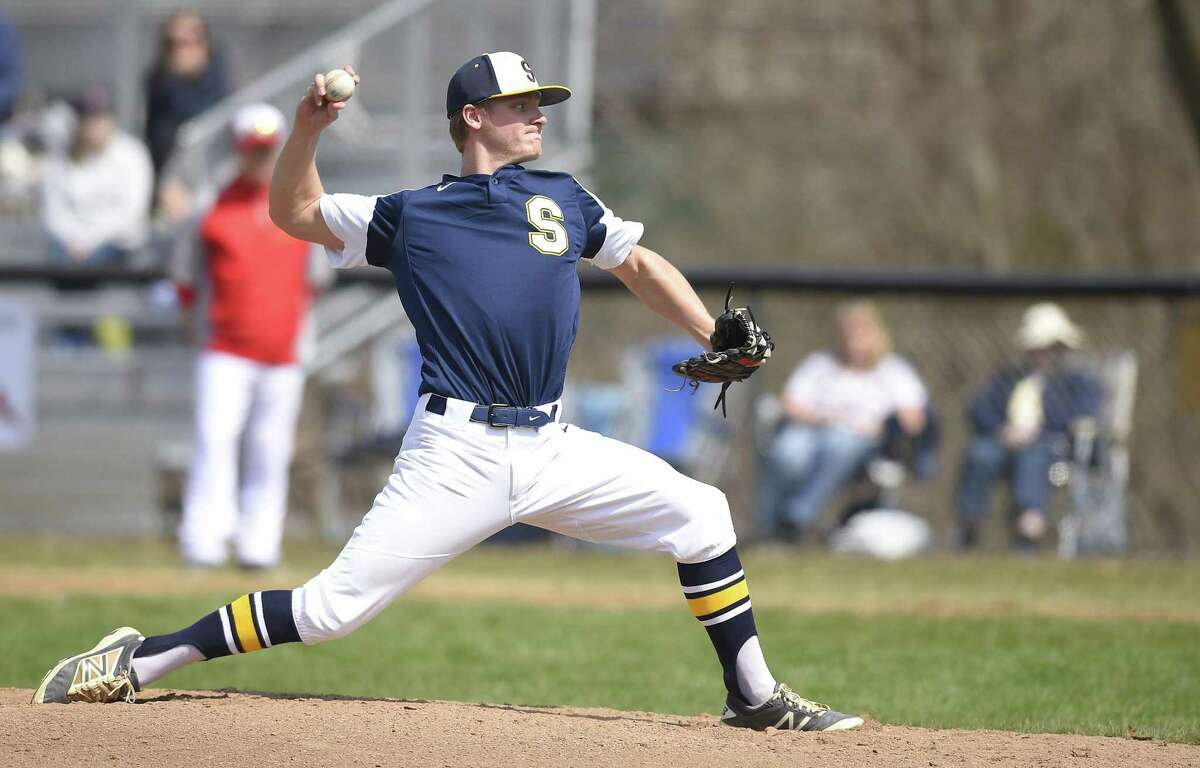 They say hitting is contagious, but apparently, so are no-hitters.
Last Monday, four pitchers across the state acheived the feat as bats fell silent.
Connor Derry (Morgan), Jack Donofrio (Simsbury), Mike Kozlowski (Cheshire) and Jake McDowell (East Catholic) all tossed no-hitters in their games.
Derry actually went nine innings, for a proper no-hitter, throwing 94 pitches while striking out six in a 1-0 win over Cromwell.
On the other end of the spectrum, McDowell threw only five innings as East Catholic won by run-rule over Bristol Eastern, though he still managed to strike out nine batters.
The Notre Dame-bound Donofrio struck out 13 in six innings as Simsbury beat Hartford Public 10-0.
For Kozlowski, it was his second no-hitter of the season as No. 1 Cheshire rolled over Lyman Hall 11-1.
HELPING HAND
Julian Banerji always finds himself in the middle of the action.
And most of the time, that action is leading his team to wins.
He was a starting safety on Hand's back-to-back Class L state champion football teams and plays center field for the Tigers' baseball team, which reached the SCC title game last season.
"He has a special quality about him that just makes him a winner," Hand coach Travis LaPointe said. "He is going to win in any part of his life, in anything that he does. He is a great kid, I'm going to miss him so much. It feels like he has been around for 20 years."
This spring, Banerji is doing all he can to help lift the Tigers to what they hope can be runs to the SCC and Class L baseball titles.
"I think we can shock some people," Banerji said. "I know people are actually picking us to do well in the tournament, but I think we have a pretty good shot."
Through last week, he was batting .375 with five doubles, eight RBIs, five stolen bases and no errors in center field.
Last week, in Hand's 3-2, 13-inning win over Hamden he pitched six innings of shutout ball and had three hits, including the walk-off game-winner.
"We kind of have that confidence that we know, we've won before and we are winners," Banerji said. "It's not like hopefully we can win, hopefully this plan works out. We know what to do and we know how to lead our guys into battle. I'd say that gives us the confidence to succeed."