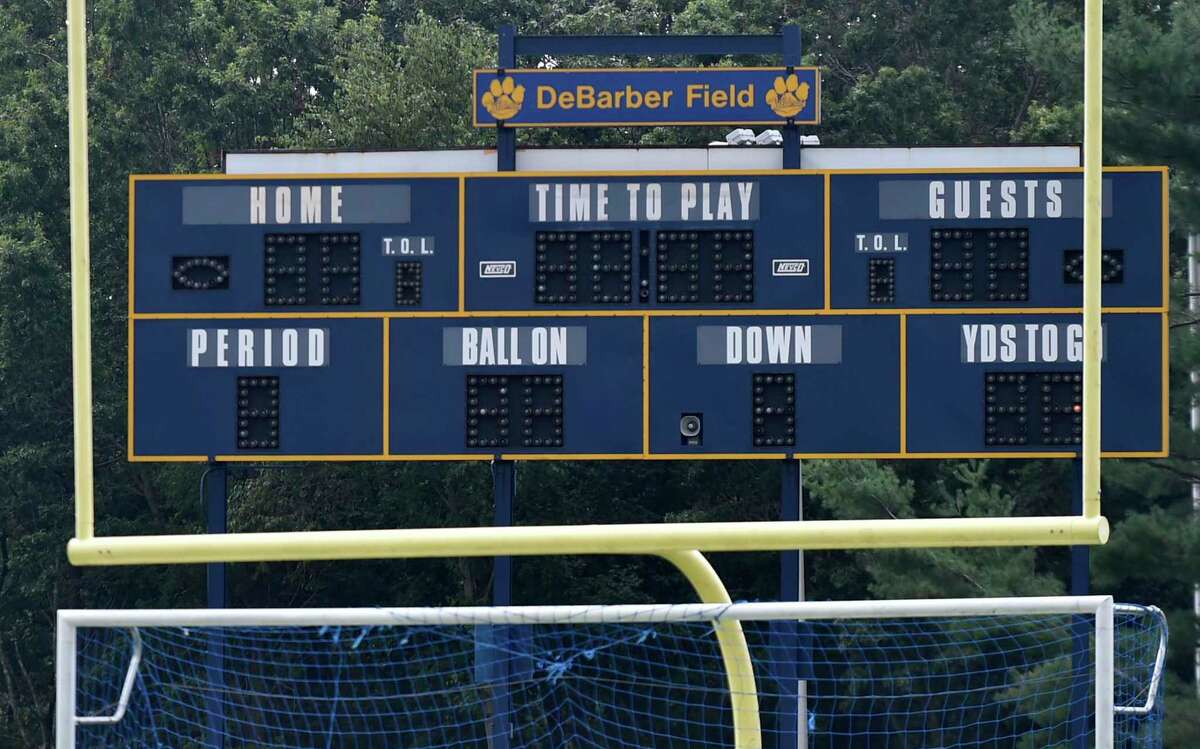 SEYMOUR — There's thunder and lightning, and then there's the storm that hit Seymour football last summer. Monday's was a little easier to handle.
"We've had an incredible offseason," senior lineman Alex Taverner said as the Wildcats began conditioning at DeBarber Field on Monday, the first day for CIAC football programs who did not hold spring practices to start. "We're really prepared for what's coming up in the season."
Mike Kearns, defensive coordinator last season under interim coach Steve George, has taken over as head coach.
"We've had a full offseason to see what we have to do, put plays in, put people in the right positions," Kearns said. "Last year, we didn't have that opportunity."
The team's coaching situation was unsettled all last summer. Coach Tom Lennon had been placed on leave in May 2018 after an investigation began into a locker-room incident in 2015. Lennon has since been reinstated as a teacher.
Much of that coaching staff either resigned or wasn't retained.
George, a longtime coach at Newtown, took the job on an interim basis last August. The team went 6-4 in 2018.
Kearns had coached four years under George at Newtown and joined his Seymour staff.
"Last year, obviously, was really hectic, with a new coaching staff, new players," Taverner said.
This year's staff, "it's incredible what they've put together."
The staff got players into the weight room, got them into yoga. Taverner said they've helped the town's Pop Warner program, building the next generation.
The team played in a couple of passing leagues this summer.
"We put up a fight against every team," said junior Kevin Harmeling, who takes over at quarterback. "We got to look at other teams' talent."
Their own talent got a few drills in, thunder rumbling to the north and west, before lightning arrived and chased the Wildcats into the equipment shed next to the field. After about a half an hour there, they used a gap in the storm to get to the gym.