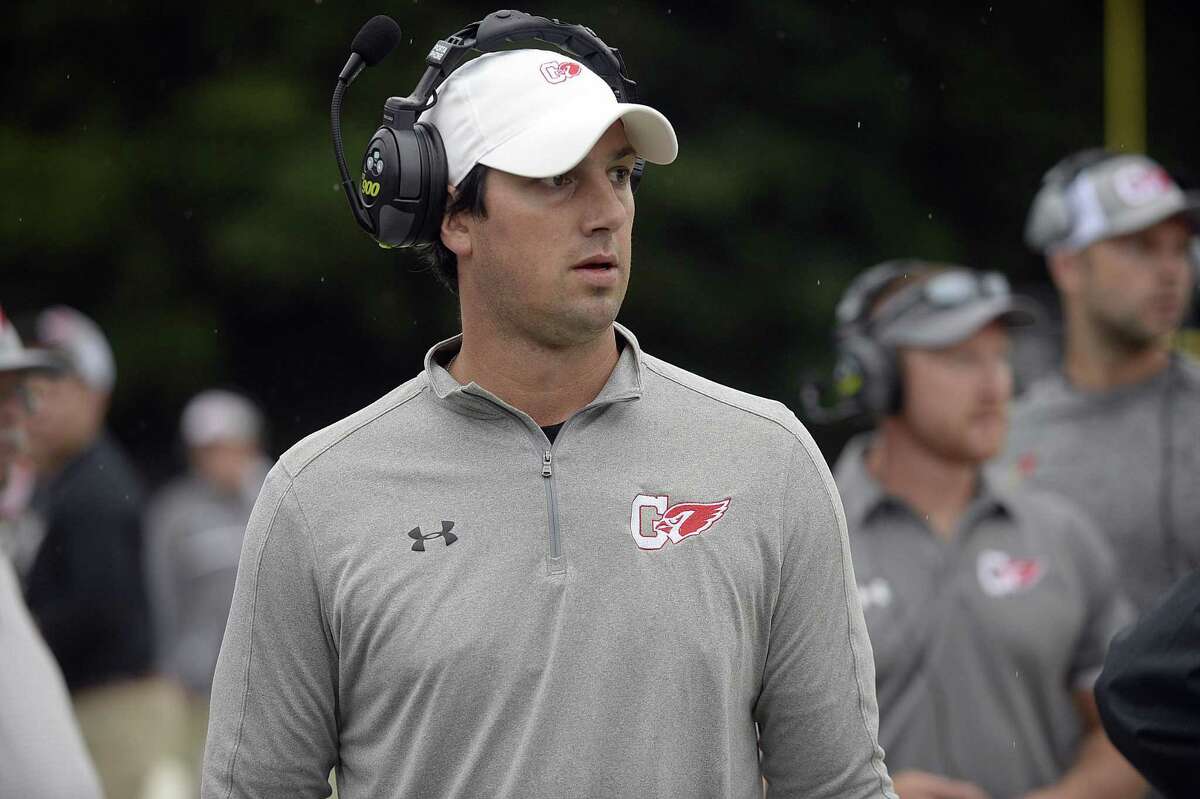 For high school athletic departments, technological advances have proved to be both a blessing and a curse.
Social media sites such as Twitter, Facebook and Instagram have made it easier for athletic programs to promote themselves and connect with fans. They're able to share updates regarding scores, postponements and college commitments faster than ever before — all while reaching a larger audience.
The downside, however, is that it's now much easier for dissatisfied individuals to make their voices heard.
As high school coaches and athletic directors try to navigate the climate of a results-oriented, win-at-all-costs culture, many find their jobs are complicated by overbearing parents, alumni or even fans.
"You have people who have access to coaches a lot greater than they ever have before," said CIAC associate executive director Gregg Simon, who was girls basketball coach at Newtown High for 11 seasons and served as athletic director from 1999-2016. "When I was coaching in the mid-'90s, if somebody wanted to talk to me, they either came up to me after practice and spoke with me, or after a game, unfortunately … or they called me on the phone.
"I can picture myself in my house talking to a parent or talking to one of the players on my team."
Now, they can fire off complaints without revealing their identity. Simon refers to those who do so as "email tigers," individuals who vent their frustrations — sometimes anonymously — from behind a computer screen.
"You add on the advent of all the different websites and all the different areas where people now can comment constantly on coaches," Simon said. "It just makes it really difficult when you wake up in the morning and you sit down and you look at something like that and you're just getting blasted. You're just asking yourself the question, 'Why am I doing this? Why am I putting myself through this?'
"It really affects you. It affects your persona, it affects your quality of life when you just feel like every time you're just getting beaten up by the same group of people over and over and over again."
It's part of a growing problem in which vengeful parents overstep their boundaries, seeking to drive out high school coaches — often from frustrations over in-game strategy or their child's playing time.
"You just get to a point where those kinds of pressures or those kinds of situations wear you down," said South-West Conference commissioner Dave Johnson, who was the athletic director at Bunnell for 34 years. "When it gets to a point where it's not fun coaching anymore, then that's usually when people walk away.
"Back in the day, it was not uncommon for someone to be a head basketball coach or a head football coach for 25 to 30 years. You rarely see that anymore."
While it's impossible for coaches to mute their critics, there are ways for them to turn down the noise. Paul Mengold, who teaches coaches education classes for the Connecticut Association of Athletic Directors, recommends coaches either reduce their use of social media or eliminate it entirely.
"Avoid having a Twitter account and really reduce your use of social media," said Mengold, who retired in 2014 after 30 years as athletic director at Amity-Woodbridge. "If you're going to use social media, make sure whatever you send, your athletic director gets a copy of it … because things can be spun a different way by parents."
Greenwich High football coach John Marinelli said the complaints he most frequently receives from parents are by email. They tend to revolve around playing time — or lack thereof.
"I call it 'cyber-bullying.' The parent can write an email and get off all their steam," said Marinelli, 32, now in his fourth season at the helm. "Most of the parents that write emails, they'll end it with, 'Please don't let little Johnnie know that I'm emailing you.'
"They have the email address for the coach, so how do you get away from that?"
Being honest and transparent helps, but that won't keep a coach free from future criticism. These days, message boards can also act as a breeding ground for discontent, with coaches essentially transformed into virtual punching bags.
"We played in the state championship for hockey," recalled Mengold, declining to reveal the specific game. "We came back and beat a team. All of the blog postings were … anonymous, which lacks courage. It gives people an opportunity to criticize without ever having to be responsible.
"It's terrible. It's terrible."