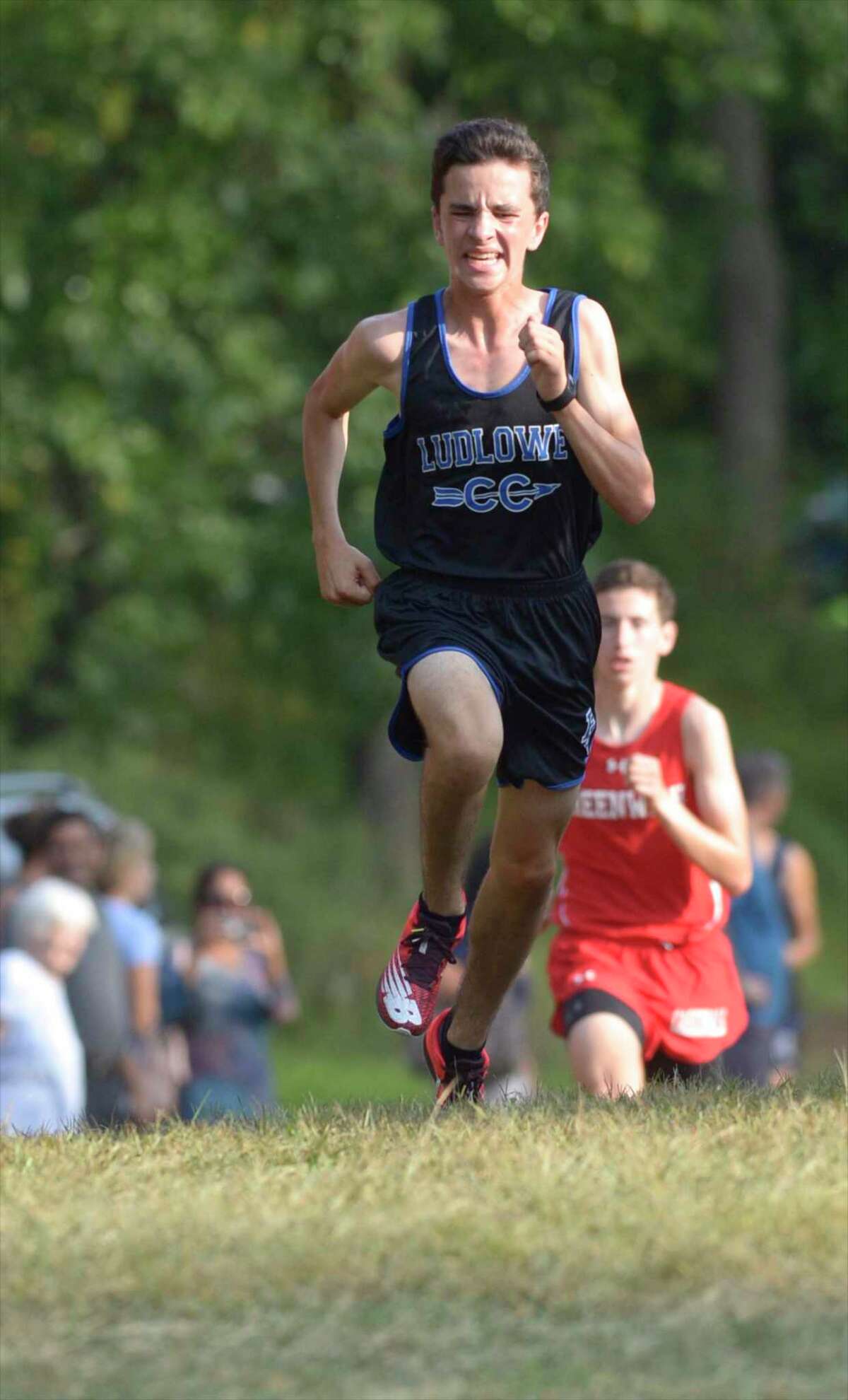 Mason Beaudette, Amity
Racked up another first-place finish, this time against Law and Foran, finishing in 16 minutes, 39 seconds in the 5K race.
Walker Beverly, Hall
The junior finished first individually in Hall's meet against Simsbury with a time of 16:01.
Jackson Cayward, Tolland
Was the first place finisher in Tolland's meet against Glastonbury as he finished with a time of 16:05, leading Tolland to a 21-36 victory.
Nathan Cramer, Fairfield Ludlowe
The junior earned a first-place finish in Ludlowe's meet against Fairfield Prep as he finished in 15:55.1.
Luke Davis, Simsbury
The new kid on the block, the freshman Davis completed a 4K against Conard in 12:34, just seven seconds behind Gavin Sherry for a second-place finish. Also earned a second-place finish against Hall with a 5K time of 16:33.
Nate DeAngelo, Bristol Central
The senior won another individual race over Southington with a 16:22.2 personal record. That's one of the best marks in the state so far this season.
Colin McLaughlin, Westhill
Earned a first place 4K finish against Greenwich on Tuesday, finishing the race in just 13:06, nearly a minute before the second place finisher.
Carver Morgan, Avon
Was the first-place finisher in Avon's one point victory over Southington Wednesday (27-28). Morgan clocked in at 17:10.6.
Jake Nafis, Southington
Finished second behind Morgan against Avon as the sophomore crossed the finish line in 17:21.2.
Gavin Sherry, Conard
Sherry continued to do what Sherry does with another first place finish, this time against Simsbury when he finished the 4K in 12:27.
Andrew White, Hamden
Took home first place against Lyman Hall and Xavier as he finished the 3.1 mile race in 16:49.5 at Wharton Brook State Park.